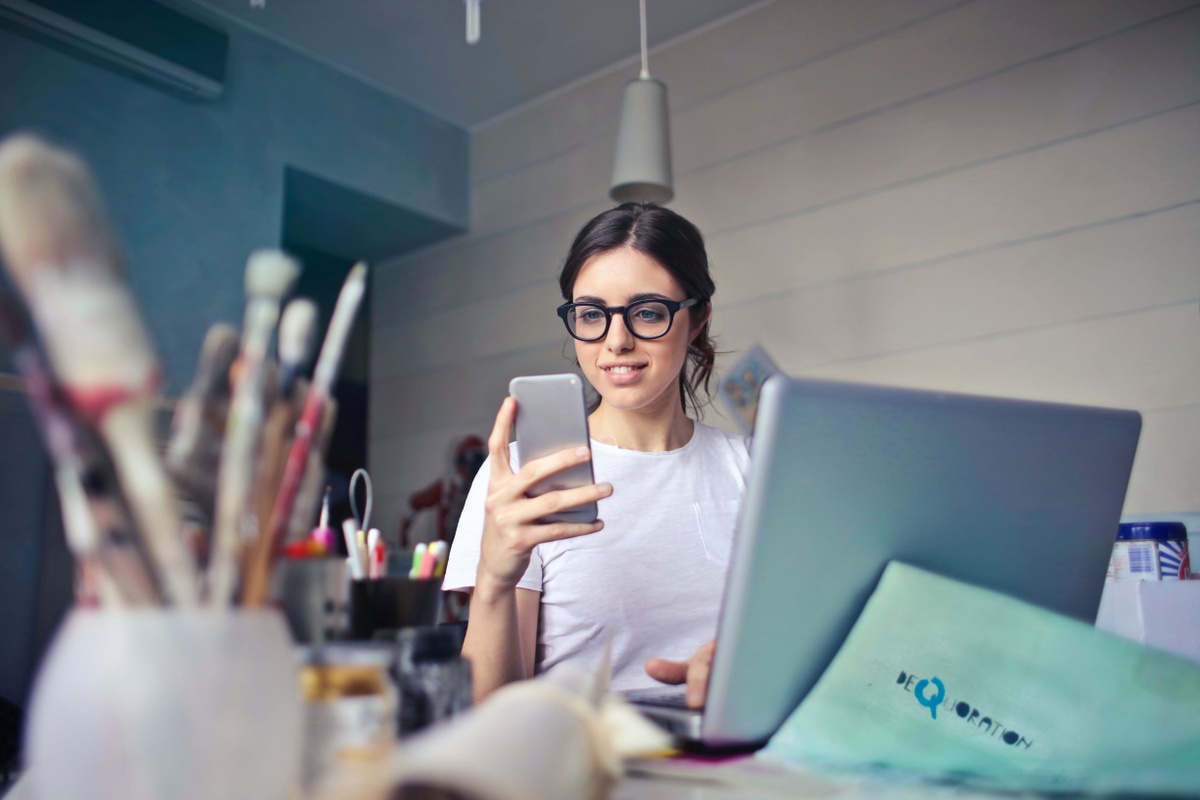 Thanks to bruce mars for sharing this photo on Unsplash.

Until I was laid off from my job in 2016, I didn't know what I didn't know about job hunting. I'd never been through a layoff before, but I lived in Austin, Texas a city with a robust job market. "I've got this," I thought, as I envisioned a bright future for myself.
It didn't take long to realize I didn't know what I was doing. My job search quickly became a roller coaster ride through a maze of a process. But I pressed forward into the uncertainty and I began to learn.
The 2 most important things that I learned were:
1. Don't go it alone.
2. There are excellent resources available that I was unaware of because I had not needed them before.
These days my heart goes out to those who have suddenly found themselves unemployed. My own period of unemployment showed me that job loss impacts so many areas of life. Job seekers in today's extenuating circumstances are facing more uncertainty.
Drawing from my own experience, with the hope of possibly making your job hunting path a bit easier, I offer these additional suggestions about how to navigate the transition from fully-employed, through unemployment, to starting a new job.

Mind your Money
1. Track your account balances. Even though you might dread it, don't avoid looking at your bank or credit accounts. You'll find it's easier to make good decisions when you know exactly how much money you have to pay your bills.
2. File for unemployment immediately, even if you received a severance package. There is a time window for applying so get the process started as soon as you can. Due to recent legislative action, unemployment eligibility has been expanded; you should apply even you were a contractor or self-employed.
I was at first reluctant to take advantage of unemployment benefits. I felt embarrassed to ask for help, and worried I was taking resources away from others who needed them more. A friend pointed out that I was not taking free money, I had been contributing to the fund throughout my working life, without ever tapping into it. I hope to never have to do it again, but having that income helped keep food on my table and the lights on.

Now that we are experiencing layoffs due to the Covid 19 pandemic, additional unemployment benefits have been created. More information can be found through this National Employment Law Project website.
Unemployment benefits are administered through state employment agencies. I found this US Dept. of Labor website to be a good centralized resource for current state information on the process of applying.
3. Plan for work. If you are approved for unemployment benefits, familiarize yourself with the terms and reporting requirements. Before you accept a part-time or temporary job, understand how you report that work, and how it will impact your benefits. Being able to accurately predict income will help you budget and plan and provide some peace of mind.
4. Start eliminating or reducing expenses immediately. Strive for as much financial ease and peace of mind as you can manage, relatively speaking, given your circumstances. You can always add expenses back in later once you start a new position.
In my case, our family stopped eating out, cut back on groceries, and cancelled a streaming service. In spite of advice that it was crucial I have a "professional interview outfit" I did not buy clothes. My work clothes from my former job were fine.
5. Take stock of your assets, in case circumstances demand that you liquidate some resources.
After I became unemployed, I considered selling my car, liquidating a retirement fund, lowering health insurance, and having a massive garage sale. I ended up using some savings to pay off some small debts. These were not easy decisions to make. My spouse and I didn't have a lot in savings, and we'd worked hard to create that reserve. I knew conventional financial wisdom would be against using it, but I also found that conventional financial wisdom had nothing much to say about managing money following job loss. We made what we hoped were good decisions. It gave back dividends in relief.
6. Re-evaluate your health insurance. If you lost health insurance coverage when you lost your job don't wait to investigate other options. Cobra coverage can be an expensive option, if it is available. Loss of a job qualifies as a life-changing event for health insurers and begins a special plan enrollment period, but there is a time limit on how long you have to enroll.
I was fortunate that my spouse was able to add me to his employer's policy. If you have a spouse or parents who can add you to their health insurance policy, explore that possibility with them.
If you need to change your health insurance to a lower-level, it's a good idea to explore local low-income healthcare resources and get established as a patient with those clinics and care providers before you have a pressing health care need.
8. Find temporary or seasonal work. Now this might include short-term consulting work with former colleagues or employers or in your prior industry, virus contact tracing, social media management or content creation, delivery services, online customer support, healthcare support services, election campaign headquarters, unemployment call centers, and grocery or warehouse jobs. As shelter-in-place restrictions lift, your friends and neighbors may welcome your help with childcare, dog-walking, home maintenance and gardening.
Engage with Your Community
1. Research local non-profit organizations; follow them on social media and subscribe to their emails. Local groups provide services and support around housing, health care, food, legal issues, child and family care-giving and emotional support, mental health support, and career counseling.
2. Volunteer, even if just for 3-5 hours a week. Contributing to a cause you care about feels good. You will benefit from this injection of positive emotion, have something new and interesting to talk about, can meet new people, and can use your skills or add new ones.
3. Seek out the right job search support group or connect with other searching friends to form your own. Job hunting can be lonely; don't do it alone. Organizations like ArcVida offer virtual meetings and online tools.
I was lucky to find a local job seekers group that had first-rate resources at no cost to the job seeker, including resume coaching, mock interviews, creating a LinkedIn profile, developing a marketing plan, networking opportunities, and presentations by recruiters and career consultants. They also frequently received job postings from local companies and were willing to introduce job seekers to the hiring managers.
4. Find and engage with local, relevant professional groups and associations, business journals, freelance support groups, and communities of faith. Register to receive their newsletters, follow them on social media and engage in posts. When you see something interesting, reach out to connect via email, phone, or social media.
5. Check out local community colleges or universities for virtual, or in-person resources. They often offer inexpensive educational opportunities and presentations that can illuminate new ideas and pathways. Adding an interesting class to your schedule may keep your brain engaged, gives you another positive conversation topic and may spark employment ideas.
Get Professional Support
Lastly, if you have can afford it, consider getting professional career guidance. If you go this route, I suggest having a preliminary consult (often complimentary) to make sure the service is a good fit for you. Effective coaching will help you sort through your skills and needs to set you up for success in your next role and can shorten the length of time until you start your new job.
Happily, after a lengthy search, I landed my current full-time role. My hiring manager was someone I met after he spoke at the job-seekers support group. My hope is that you will stay positive, take the right steps and land yours too.

Other Tips from ArcVida's team
1. Get outside and move to clear your mind!
2. Defer any student loan payments. If you have student loan debt, contact your servicer to defer payments. Even if you can afford to make payments while you have severance, the servicers rules on applying near your official unemployment date will determine your future eligibility for deferrals.
3. Explore mortgage deferments or find a roommate
4. Connect with your college or university alumni career services and groups. Many schools have online private networks, the majority have LinkedIN and/or Facebook groups you can join. Most have a schedule of online (or later in-person) events and workshops. Reach out to your former classmates, friends, and professors to say hello and check in with them.
5. Do things you enjoy to stay positive and keep your energy high.
6. Do not cold apply to online job advertisements:
7. Post and engage on social media, but reduce social media scrolling.
8. Consider incorporating more mindfulness and meditation into your routine.
If you're actively searching and not getting exciting interviews, learn more about ArcVida's service here or send a note introducing yourself with a few good days/times for an online meeting to hello@arcvida.com
Connect with the author, Claire Mitchell on LinkedIN
Published on 5/13/2020