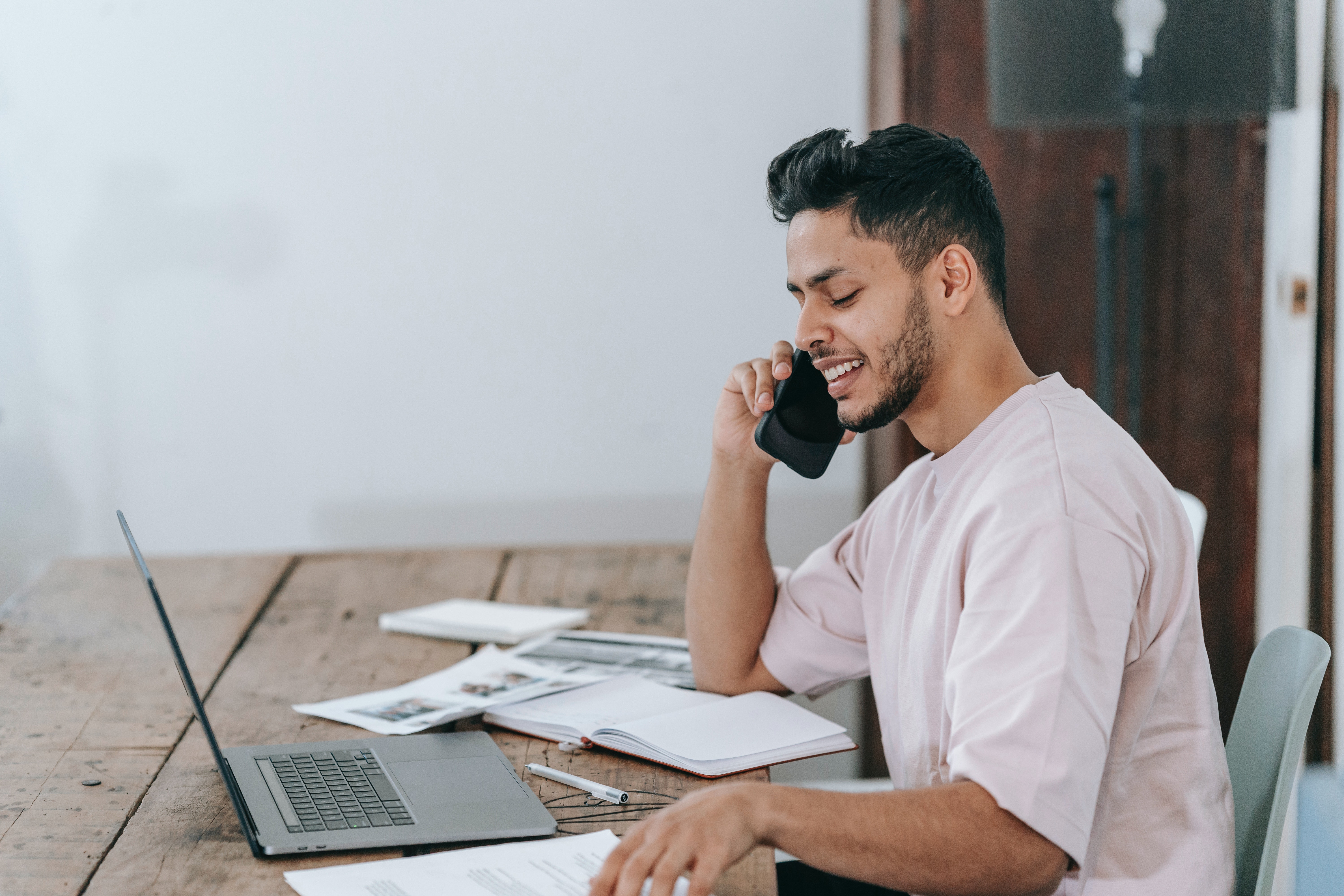 You may hear us keep talking about starting you free strategy session… But what does that mean exactly? It's not as simple as just laying out a roadmap for how to pursue your job journey. It's how we help plan your next steps to build the career of your dreams.

You'll Gain the Knowledge
In one 30-minute session, ArcVida takes the time to know who you really are, what you think you should be doing and where your strengths lie. While you might have an idea of what you should be doing, our mentors and strategists help define from an objective view what your personality and job strengths lend to in what areas of your career path.
We also want to make sure we're helping you reach your long-term goals, and the tactics you'll need to reach them. It's not just about applying to job boards with titles that sound good. It's about finding what's right for you.
You'll Have an A-ha Moment
Of course, you think you're a great candidate (mom always said you were special)! But it's not always about being at the top, we want to showcase you as the best candidate for the job. We emphasize why not being one of the best candidates is hampering you in your employment search, even though you're landing interviews.
Another big decision we may discuss is whether and when to leave your current job. It's an easy choice when you wake up dreading what you do but it may not be as simple if you're just feeling meh about your output. Especially in a pandemic, humans can naturally feel security in familiarity. You can tell yourself every day "it's not the worse thing in the world to stay." We suggest easy next steps to give you that last push and provide clarity after years of feeling stuck. ArcVida provides that last piece of information that makes you go "a-ha!"
You'll Get Details on Our Process...
We keep you in the loop at every step of the way. First, we schedule a time to virtually meet and collection your needs, goals, past and current situation, and your results. You'll also share you LinkedIn profile with us so we can see how you present yourself to the world (online, at least).
It may feel a little strange but it's almost like a first date. We're getting to know each other! You've got to be willing to share everything about your situation. If you're not working, hate your job, need money fast – even if you can't work due to caregiving or having your attention divided, we need to know where we can come in to support you reaching your goals. We're also sensitive to your job search hesitation if you've been traumatized by a racist or sexist job. No matter how discouraged you are, by sharing openly, it allows us to understand where you are and how ArcVida can directly support you. Also, if we haven't touch on it in our meeting, make sure to ask for specific resources, and ideas to aid in your search.
…. As Well as What to Expect Next
You've given us your life story so what now?! Our mentors will provide specific articles and guidance with support tailored to what you need for your next steps. If we have an ArcVida program we feel might be a good fit for where you are in your career, we'll also deliver that information to you as soon as we can. We want to make sure you're starting off your job journey off on the right foot. And it's not like the conversation ends there! You'll have plenty of opportunities to ask more questions – we're available to answer them!
When you're ready to meet your next career goal, ArcVida is ready to guide and support you in finding your adventure. Through our programs, we will partner with you to identify the work that aligns with your values and land the optimal role for your career trajectory. Set up a free strategy session to share your situation and needs and create a strategy together. After your initial meeting, we'll be able to recommend a program that will best suit your career goal and create a tactical plan to start reaching it.

Published on 10/13/2021