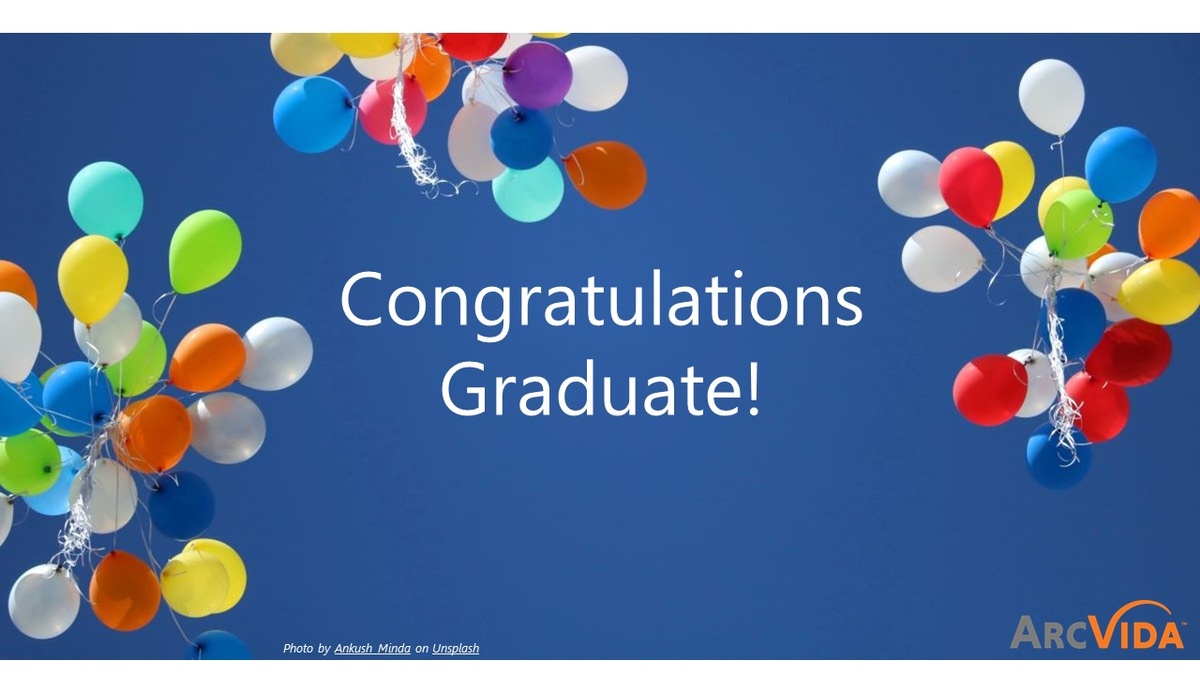 The last year of social distancing and sheltering-in-place in reaction to a pandemic has introduced us to a place most of us have never imagined. As a graduating college or graduate student, you may feel cheated of exciting times in your long journey - commencement, big parties, accolades, and interviewing for jobs you have been preparing to land for years. You may have had an internship canceled; had a vacation postponed and likely are feeling uncertain about your immediate actions and your future. Here are some actions you can take immediately.

First – Don't Panic!
While no one wanted or planned for a multi-year pandemic, you can combine your education, motivation, ambition and support network into a new plan to land on your feet – again.

Many of last year's graduates are competing for the roles you find exciting. Many U.S. professionals were laid off or forced to reduce working hours as COVID impacted businesses and families. Many skilled and educated workers are competing for professional roles, yet there are many jobs available.
Next: Take the time to evaluate:
*What makes you happy
*Your true working skills
*How you make your best decisions
(Spoiler – these are the visualize activities included in ArcVida's 2-week trial)
If You're Not Employed
*If you are not working for a 40-hour/ week paycheck, list how you've earned money in the past. (We recommend creating a vision board using a tool like Canva). Then, for each method, identify who could potentially hire you now and text or email them to let them know you're available to do this work. If you've previously done freelance jobs or paid project work, reach out to this network to ask if they are hiring or can introduce you to those who are hiring.

*Consider new gig work or work in areas experiencing high volume now - like grocery or restaurant delivery.

*Focus on generating cash rather than volunteering until you have your income stabilized enough to pay your monthly bills. Earning cash relieves pressure, gives your days structure and extends your time to find the right full-time job.

*Do not avoid any legal paying work.

*Cut your expenses everywhere you can. Adding a roommate, lowering mileage on your car insurance, deferring student loans or mortgage payments, and going on a family cell plan are all a strong start.

*Evaluate your health insurance. If you're uninsured now or will be soon, check with your local state website or healthcare.gov to initiate coverage. An uninsured medical emergency or inadequate healthcare can derail your finances for years.
If You Are Employed
*If you are working a steady role, keep it up and see if you can increase your cash flow by adding another income stream. Don't get stuck though; if you know you're moving up or on, start working on this right away.

*Evaluate how you can personally create or add value for your team/department, company, and clients.

*Lead where you can and support leaders who are adding value. Volunteer for stretch assignments you may not have previously considered.

*We are all leaders. Share your empathy everywhere possible; there is no substitute for kindness.

Many colleagues are still working at home without support for childcare or aging/ailing family members.

Front-line and essential workers are still carrying an additional burden of fear of infection.

*Vocally back-up important work and cross-train; no one on your team should be a single point of failure when their health or family needs take priority.

*Use your network to consider hiring a new intern or temporary worker. Now is a wonderful time to recruit people with applicable skills who are motivated to do great work on a good team.
Understand Marketing
Companies, universities, and non-profit organizations are looking for customers and students to start in their future classes. This push is showing up as emails and social media marketing for educational programs, webinars, and invitations to online communities. While you may be interested in the marketing, notice that it may also be generating feelings of external pressure.
Tip: Instead of trying to spend 40 hours a week job-hunting, build a routine for yourself that includes downtime. Reading a novel, watching a show, going for a walk or simply relaxing will be emotionally restorative and allow you to be intentional with your energy.
Support Your Fellow Graduates
Most people cope well with a big life transition until they don't. Plan to support your classmates, friends, and family by having long conversations, or giving them space not to be productive. Be willing to ask for support when you need it. Reciprocity is needed now more than ever.
Write Your Story
Think about the life you've been living. In the future, expect hiring managers or employers to ask, "What was your response to the Covid-19 pandemic?" Be intentional with your work, volunteering, exercise, socialization, and other activities. Then take time to write about your experience so you'll be able to discuss your actions in the future.
Stay Connected
Graduating from college or graduate school is a rite of passage, yet it can be surprisingly lonely. COVID-19 has made that even more a truism. When you graduate and leave behind the life you had in school, you leave the tightest, largest concentration of people who are in your life stage and age All of sudden, your close-knit community covers the map from corner to corner, and meeting up for beverages is a truly virtual event when you can all make a meeting work across times zones.

If you can become the glue of your social group your new reality will seem less lonely and much more possible, although this planning and communication will require and dedication and won't be simple. Do this by getting email and phone numbers for classmates and professors with whom you have close relationships Connect on LinkedIn with everyone.

You can handle it – you have a degree, you survived pandemic, and are prepared for situations no one thought about including in a class syllabus!
Take Action
Taking action now to plan for a future of fulfilling work, pay your bills, support the people around you, intentionally fill your days and stay connected to classmates will keep you on a positive path of success. Graduating is a beginning - opening possibilities and creating opportunities - even in 2020.
Do you need support in landing great work faster? Schedule a free strategy session to share your goals and situation! >>

-----------------
More Reading
Don't Box Yourself in -- the limits of Career Aptitude tests
Earn Cash Quickly: Staying Solvent While Job Searching
Published on 5/14/2021