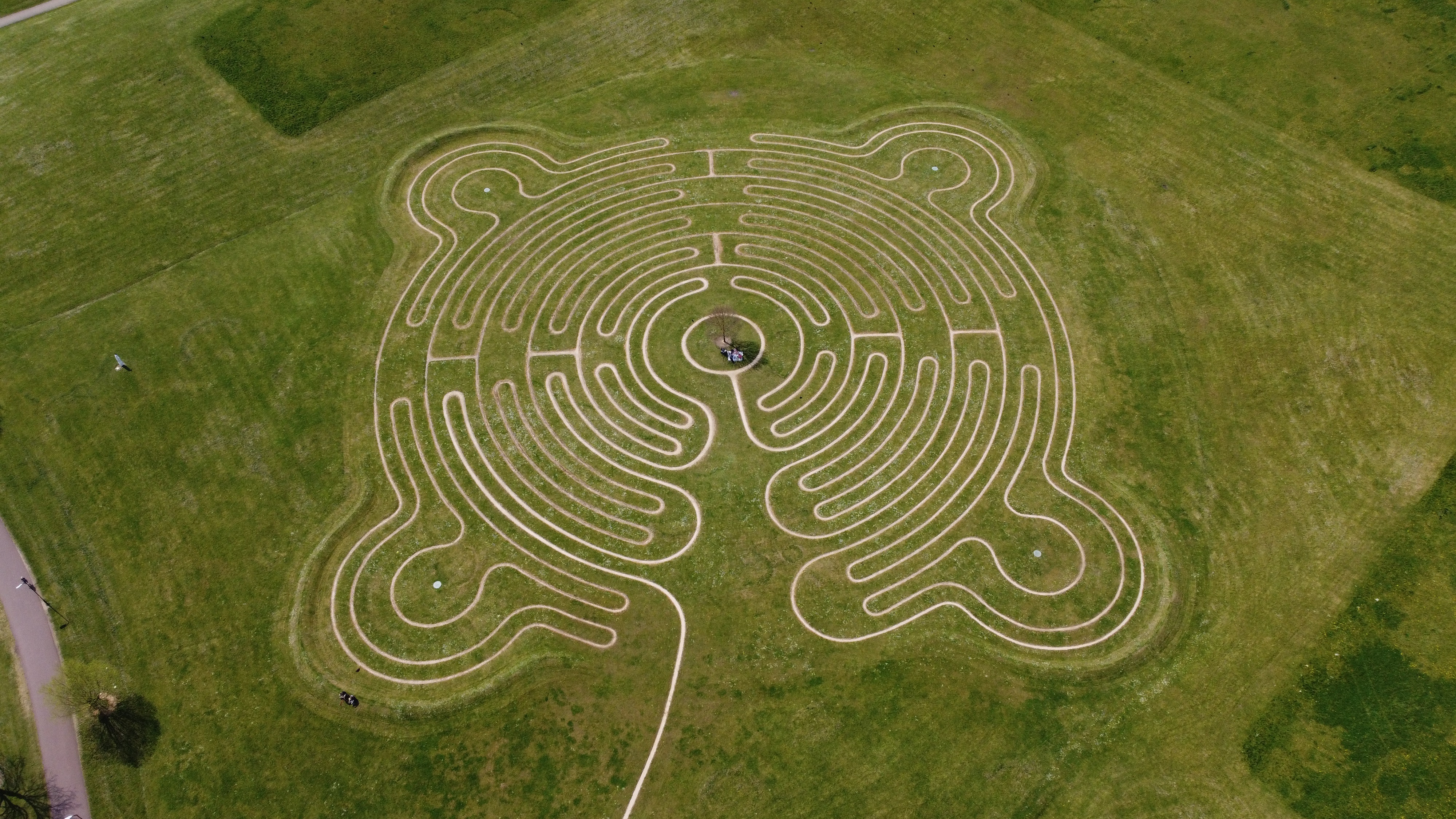 Career Path archetypes are the framework ArcVida uses to begin personalizing the exercises, mentoring, coaching and support a professional in career transition needs to make their best career move effectively and efficiently.
If you don't know your career path archetype yet – go take the assessment here first.
Here are the goals and challenges, direction and decision points, and pitfalls that professionals on the Labyrinth path encounter.
Desires, Goals, and Challenges on the Labyrinth Path
If you're on this path, you know that you want a fulfilling, meaningful, professional career and you want to find a job that you love, but you're not clear on what that might be.
Someone on the labyrinth path wants a fulfilling, meaningful, professional career. They have skills and some experience volunteering or working in different organizations, and they have not found anything that resonates with disparate interests or varied skills.
Challenges for people on a labyrinth path include external pressures to get a job, rather than find a great fit. You're getting (or reading or watching) lots of career advice, much of which is contradictory. You have a much stronger need for structure and support than others and find it (increasingly) demoralizing to find a great role. You need to put more time into reflection and self-discovery to get a good fit.
Where Does the Labyrinth Path Lead?
We named this path after a meditative spiritual walking practice that leads toward a center. It's not a maze with tricks or dead ends, but an intentional journey in which the metaphorical center is the pull toward your most fulfilling work.
At ArcVida, the Labyrinth is a career path that is a starting point that leads into one of the other three career archetypes, through intentional deep reflection and research. Seekers, people who have never found fulfilling work in the past, and professionals returning after a career break are likely to start on the labyrinth path. Professionals on an expressway path will often veer onto the labyrinth path after a difficult career period or a significant life event.
The Labyrinth path is not open-ended. Although reflection and research can be fascinating and fulfilling, as specific points in this path, you'll narrow your professional focus by integrating what you remember, learn, and discover into your interests, aligned with your values and opportunities.
Directions, Traps, and Pitfalls on the Labyrinth path.
1. Focusing on your resume without clarity on your direction
Most career advice is aimed at professionals who know exactly what industry, function, and role they are targeting for their next move. An online search shows 3,050,000,000 hits for "resume update" alone (that's a lot of advice, tools, and services!) However, spending time editing your resume and polishing your social profile before you know exactly what you want to do is a waste of time because marketing something (your skills) without knowing the "buyer" (the targeted hiring manager) results in conflicting or dissonant communication. A confused mind says no so you're unlikely to be hired by someone who finds your messaging murky.
Avoid this trap by first reflecting on what elements of work will make you happy, exploring possibilities, and then researching roles where you'll be a top candidate.
2. Looking for work when other barriers to a career transition exist
Our client Monica* wanted to find a great new role in a targeted city. But her loyalty to her current employer meant that both the energy and time needed to meet people and explore options went toward her current job and she stayed stuck in that role for a year or so longer.
Avoid this trap by identifying the people who benefit from you staying in your current role or situation. After you identify this person (or people), spend time visualizing (or drawing) what their life will be like after your move and how you could mitigate a transition for them. If you do not want to reduce their reliance on you, delay your search until you can – and accept your choice. Volunteering, or finding a side gig may meet some of your career development needs until your loyalties change.
Other barriers that may exist include caregiving and health challenges.
3. Targeting full-time work in a target field when something else is more important
Our client Kyle* targeted a communications role in entertainment, although his real motivation was to be a full-time screenwriter. This motivation led to a lack of enthusiasm and no job offers for communication roles. Identifying a need for flexible paying work that would allow him to pursue screenwriting allowed him to position himself for and land a role using his skills and generate income while he pursued screenwriting.
Avoid this trap by reflecting on your deepest purpose, values and highest needs to align your search with goals.
4. Holding out for perfection, rather than identifying a stepping-stone job
Without clarity of where you'll thrive and be a top candidate now, professionals on the labyrinth path can delay their search by holding out for the exact role that they imagine will meet their needs. Our client Taylor* enjoyed researching for the perfect role, after a long stint in an anxiety-producing job, but this stalled them when no industry/function role seemed to fit.
Avoid this trap by spending more time in exploratory conversations with happy working people living admirable lives.
5. Starting a graduate or skill-training program before knowing your targeted role
Our client Natalie* had started and run a successful business with her spouse before returning to full-time teaching. After a few years, she was ready to leave education but didn't know what to do next. Although she started researching with us, she decided to jump into a coding boot camp before she found her path. Undoubtedly, she finished this program and then still needed to figure out what to do.
Avoid this trap by understanding that most marketing for advanced education and skills development is aimed at those on the labyrinth and bridgebuilder paths. Wait to start a program until a few different people in a position to hire you for a targeted role direct you to this training or credentialing.
Next Steps for the Career Seekers on the Labryinth Path
If you're actively looking for your next great full-time role, schedule a free strategy session to share your career situation and goals here.

Further Reading:
5 Things To Do When You Don't Know What You Want To Do— A Blog for Lost Career Searchers.
How to Balance Your Need for Cash with Your Long Term Career Goals
How Volunteering Can Level Up Your Career
Here's Why You Should be Wary of Skills Training for Entry-Level Jobs
* We've changed some of our clients' names for privacy.
Published on 3/10/2022