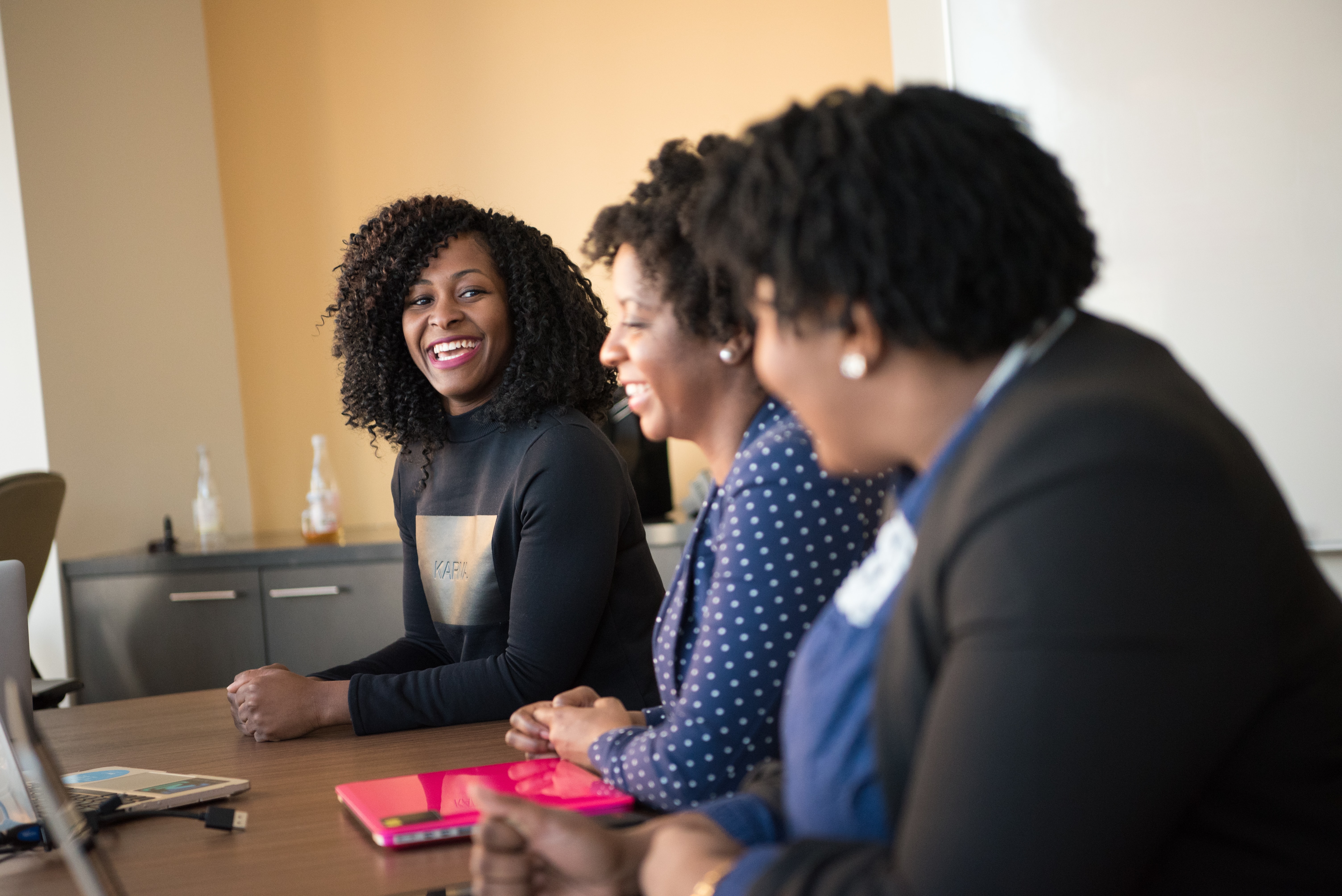 You're probably overly familiar with the phrase "ready, set, go" signaling the green light in a race. Careers can sometimes feel like a race to the "top," which is very subjective. Throughout my career in the nonprofit and social impact space, I have learned a great deal about the nexus of lived and experiential dynamics in racial equity, diversity and inclusion (REDI). It is truly a journey, not a race. I've had the opportunity to work on both the talent development and management and organizational culture side within whatever role I held. I must say the opportunity seeker side is rather interesting and rewarding.
Racial Equity, Diversity, and Inclusion as a Job Seeker
As an opportunity seeker, being the one open-to-work affords you the space to be discerning and values-driven in your pursuits. Your current or last job might have tainted your perception of the fulfillment because of interoffice politics, lack of acknowledgment, or follow-through as it pertains to REDI. Get this, you have way more power than you think you do in the process. While you won't achieve a utopic work environment, it is well worth it to focus on your values.

In addition to reflecting on if the opportunity was something I could do and wanted to do (the latter part is key), here is my process of pre-screening places of employment.
How to Screen Employers for a Commitment to Racial Equity, Diversity, and Inclusion
Who is the Face of this Organization?
Literally, who is at the helm? I don't want to say you have to go full-on investigative reporter, but do your homework and see if you vibe with the leadership. If there are no pictures on the website, they should be searchable on Google or LinkedIn. Leadership is important because however they show up and lead often trickles down. For me, it's important that leadership not only reflects me in values, but also that Black people and Black women are strong in numbers, department segmentation, and types of work.
What is the Real Deal at this Place?
Mosey over to Glassdoor and look at the organization's reviews. Granted, there may be some disgruntled reviewers there, but if you see a trend, don't be naive. Earlier this year Glassdoor launched a new product that provides "a new level of transparency into the state of diversity, equity and inclusion (DEI) at companies. The new features reveal employee-provided company ratings and salary reports broken out by specific demographic groups". In addition to this, Glassdoor shared their findings in "Black at Work: A First Look at Glassdoor Ratings by Race/Ethnicity". Some of the key findings include an overall dissatisfaction for Black or African American employees as a group when compared to all employees, but it varied widely based on the company. Apple, for example, scored 4.2 out of 5.
What is Their Stance and Commitment on REDI?
If you haven't caught on yet, the "RE" of REDI is a lead factor for me. General EEO compliance language or roses and gumdrops "belonging" language has given me pause. That has sent off an alarm that the organization or company word smithed something that sounded good and copied and pasted it with a glossy website-ready finish. A number of organizations and companies put forth loose commitments last year because of the groundswell of pressure to acknowledge the unjust murder of George Floyd, Breanna Taylor, Ahmaud Aubrey and others unnamed. If racial equity is of utmost importance to you, spend time researching their stance, commitment, and progress in this area. We recommend a few research conversations, about the REDI, the daily work, and the overall opportunity, before deciding whether to interview with any organization.
What are my Non-Negotiables?
I am an optimistic realist. There's no opportunity that will be without blemish. With that in mind, the opportunity should have other things I value which have included peace of mind, flexibility, salary, and professional development benefits. Knowing firsthand the emotional toll that isn't either acknowledged or compensated in being a Black woman in the workplace, my peace is key. My grandmother used to say this about love, "it puts pain in your heart and gas on your stomach". If an opportunity from first glance was going to add more toil than contentment, #NotIt.

The above are some key steps I have taken to intentionally screen a potential employer. Here are a few more recommendations for doing your internal and external due diligence. Consider it a preliminary checklist.
Internal Checklist for Racial Equity, Diversity, and Inclusion
- What learning have you committed yourself to as it pertains to racial equity, inclusion, and diversity? What is one thing that has shifted your perspective from that learning?
- What lived experience do you bring to your industry?
- What is the value-add of you working in your chosen function?
- Given the intersection of your lived and work experience, what is your desired culture of work? To what degree do you want to be a part of that?
- What is your threshold of tolerance for REDI in the workplace?
External Checklist for Racial Equity, Diversity, and Inclusion
- Who is the leadership composed of? Gender, race, ethnicity, background -- will that work for you?
- What is the experience of people of color (get even more specific, eg. "Black women middle managers") at this organization/company?
- What is the REDI commitment?
- What areas need improvement? Is this on their radar (have they named specific shortcomings)?
- What is one thing you would recommend they do differently? *just one, don't give away all your treasures
There are several "how to be an anti-racist workplace" resources out there. Know that there are places that aren't either "willed up", meaning they literally don't have the will to move from language to practice, and others that aren't staffed up to do the work. Don't rely solely on published values or reports. You won't be able to find answers to all of these questions through online research, so plan to ask questions in conversations as well as in interviews.
REDI, set, go talk to the people that can give you a more well-rounded picture of what goes on behind the scenes.
Are You Looking for Your Next Great Role?
Schedule a free career strategy call with us if you're looking for your next great role and not getting exciting offers. We'll guide you toward making the right career move for right now.

More Guidance:
Belonging At Work: Finding a Role Where You Belong; Creating and Leading an Inclusive Team
Don't Fall in Love with a Job Before You Know It
Published on 9/7/2021