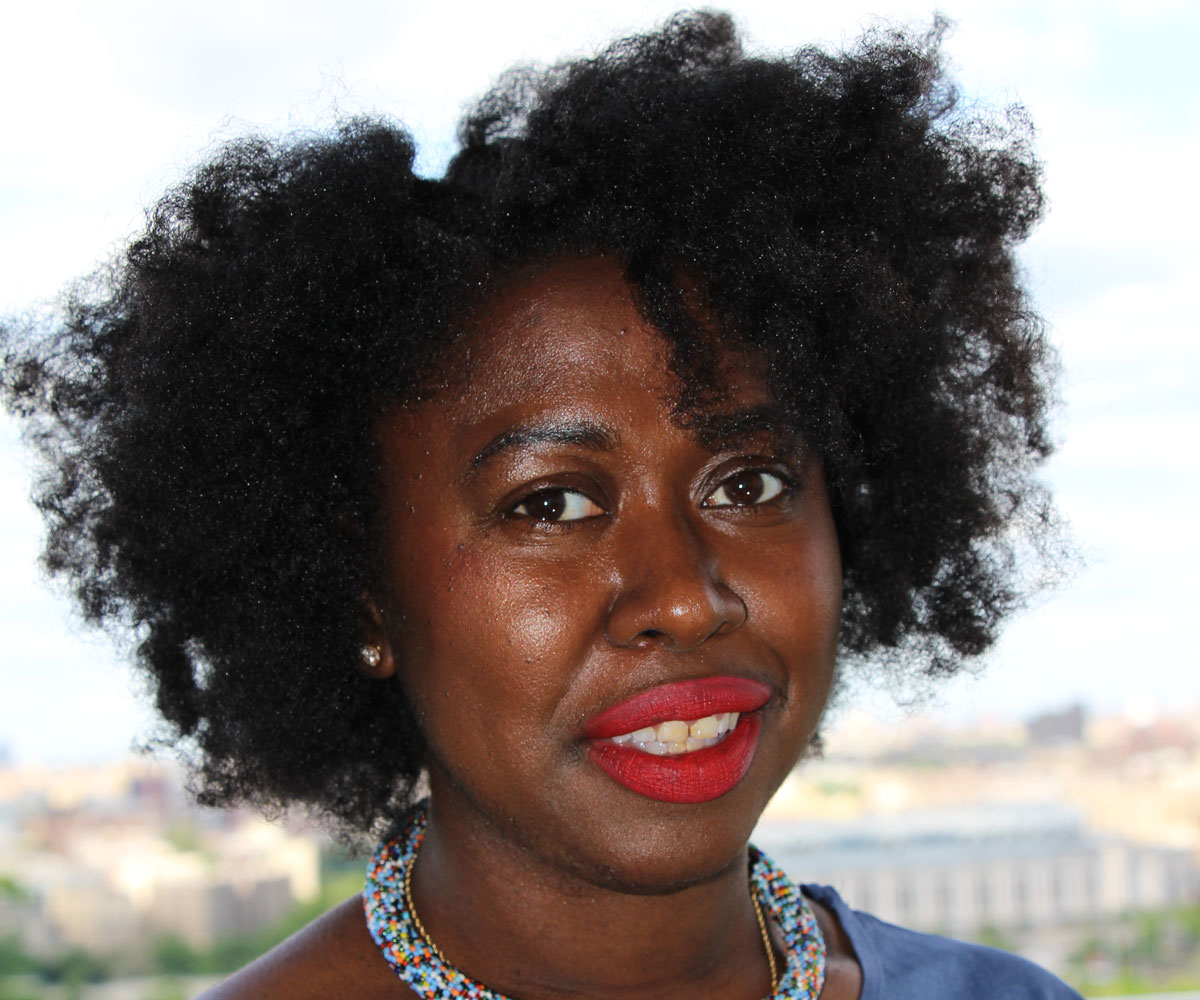 As we grow, we are adding professionals and leaders with a range of experience to our team. ArcVida mentors are trained in our innovative process and have deep experience in navigating professional conversations and transitions. As part of our service, mentors meet privately with our clients as they work to find their next, optimal career move.

We are happy to announce that Imani Missouri is joining our team as a cohort leader and mentor. While she trains to lead a cohort, she is available as a mentor to anyone who is actively engaged with ArcVida in navigating their career transition.
Imani is the Principal Owner of Faith Forward LLC where she leverages the essence of faith to coach leaders toward their purpose. She has more than 10 years of experience in the nonprofit, community development, and education sectors. She has been trained and certified as a Personal Development and Executive Coach recognized by the Coaching and Positive Psychology (CaPP) Institute™.
An inspirational communicator and visionary, Imani facilitates and coaches from a place of empathy, authenticity, and transparency. She obtained her MS in Urban Policy Analysis and Management from The New School and BA in Psychology from Smith College. With 8 consecutive years of women's education, Imani is especially dedicated to uplifting women across generations. She is the creator, host, and producer of the Forward 40 (4tea) podcast, which highlighted the experiences of 40 women of color on the rise in the nonprofit and social enterprise sectors. She is also the founder of The Forward Academy, a faith-centered professional development platform for women of color seeking to define themselves beyond their titles.
A servant's heart is apparent in Imani's professional, personal and civic life. She serves on the Board of Directors for DIFFvelopment and holds executive alumna committee leadership positions for Smith College.
What was your undergraduate experience like?
I attended Smith College where I majored in Social Psychology with a minor in Portuguese-Brazilian Studies. I was a member of the Black Students Alliance all throughout college, each year serving on the Executive Board. I was also a Head Resident through Resident Life.
Coming from an urban city background my transition to Western, Massachusetts wasn't the easiest. Additionally, being in a predominantly white community - on and off-campus, was also a major adjustment for me. So, I got involved and served with the Black Students Alliance. I took advantage of the 5-College Consortium and took classes at UMass Amherst and Mount Holyoke, expanding my network and community. Lastly, I participated in service projects and experiential learning in neighboring communities (Holyoke & Springfield) that were more reflective of my Black and Latino upbringing.
What kind of work did you do during the summer?
Smith has a Praxis program in which students apply to receive stipends to work at unpaid internships in the United States and abroad in fields such as health care, government, education, communications, research, social welfare, technology, law, science, and the arts.
Through this program, I interned at the Kings County Domestic Violence Bureau in NYC as an Intake Assistant as well as a Treasury Department Intern for Empire State Development Corporation. At Empire State Development Corporation, I quickly observed that there weren't many women in the field; there was only one woman in my department, and she looked unhappy. I was also not too enthralled by municipal bonds.
My internship with the Domestic Violence Bureau was the most taxing yet rewarding. While the nature of the work was heavy, I saw the day-to-day impact I was having by simply offering support for someone in an abusive relationship. I was surprised to have male clients as well.
Do you have significant non-profit experience?
Yes! My career has primarily been in the nonprofit, community development, and education sector. I most recently served as Program Officer, Knowledge Management & Strategy at Local Initiatives Support Corporation, engaging in multi-sector thought leadership and partnerships to advance capacity-building and racial equity across urban and rural communities in America. I also serve on the Board of Directors for DIFFvelopment, a Black-led nonprofit where we "create historically and globally conscious Black visionary leaders who believe in Black business, take responsibility for developing solutions to the issues Black people face and have unshakeable pride and confidence in themselves."
What was your first job after college?
My first job after college was as a founding operations staff member for a new charter school in Brownsville, Brooklyn.
I had a great team and a great supervisor who is a mentor to this day. I stayed on staff until our founding class matriculated into high school. I then went on to graduate school to study Urban Policy.
I also had to grow to see the big picture through the mundane tasks like clearing a copier, ordering supplies and water.
Why did you decide to go to graduate school?
I discovered The New School by way of my supervisor's recommendation. Previously, it was not on my radar at all. I was hoping to go away for graduate school but ended up staying in New York.
How did you pick your job after graduate school?
My supervisor recommended it to me and when I went to the information session the admission officer looked like me. Representation was important for me and still is today. The admissions officer ended up hiring me for my last year in graduate school.
How did you decide to transition from paid employment to entrepreneurship?
I decided to resign and focus on entrepreneurship because I was no longer feeling the joy in my work. My soul was literally experiencing a disjointed misalignment. While that transition happened at a critical point in my life personally and professionally, I'm glad I made the decision.
People tend to throw the phrase "leap of faith" loosely but I indeed moved by faith in my decision. It was a huddle of prayer and doing it afraid. The pandemic had reached its global shutdown close to two weeks after my last day of my former role.
While still a journey, I have gained better conviction, clarity and commitment to work that is purposeful and purpose-filled. Additionally, representation and testimony matters with my clients so the perspective that I bring to the work is "unboxed" and authentic.
What training (and/or credentials) do you have as a coach?
I have been trained as a personal development and executive coach through the CaPP Institute. I am also an Associate Certified Coach (ACC) through International Coaching Federation.
What are your passions and skills?
I am passionate about the intersection of faith in one's personal and professional development, racial equity in the workplace and in entrepreneurship (access, equitable investments in Black-owned ventures, closing the wealth gap), and shifting the structures of traditional philanthropy that have historically been White-led and White-centered.
How is your current role a great fit for you?
Currently, I am an entrepreneur. I transitioned to solely focus on my joy right before the pandemic. While it has been quite the journey, I have grown spiritually, personally, and professionally. I thoroughly enjoy cultivating people's development.
What are your experiences and results from networking?
Two key examples from networking include:
Reaching out to one of my Forward 40(4tea) podcast guests who works at a community foundation to inquire about giving circles. In that conversation, she recommended a launchpad that was starting for those new to starting giving circles through Philanthropy Together. I applied and benefitted from a 5-week program as a result to help my organization's inaugural giving circle launch.
Taking a personal day to attend an event for women of color in the nonprofit sector. Through my attendance, I met someone who ended up hiring me for a consultant engagement. If I didn't take the chance on me, I wouldn't have had that opportunity.
What are some key personal lessons about creating your own career path?
Find fulfillment in your work but don't be so filled by it that you lose other aspects of yourself.
Be committed to a balanced perspective on the job and off the job.
Be intentional about the relationships you build. People will read if you're just transactional.
Do you speak other languages? If so, which ones?
Put me in an immersive environment and you will find my Spanish and Portuguese skills kick into high gear. While not fluent, I studied Spanish throughout primary and secondary school and also minored in Portuguese-Brazilian Studies in college.
Why are you excited to join ArcVida?
I am excited to join ArcVida because of its people-centered approach to coaching. Additionally, I appreciate the team's intentionality with building a pipeline of coaches that are racially diverse, versed in their experiences and open to building as the company grows.
Follow or connect with Imani on LinkedIn or Instagram.
Work with ArcVida
Get started with ArcVida by discovering your career Archetype! Your archetype will set you up to receive personalized career guidance from ArcVida mentors and leaders.
More reading:
Published on 6/16/2021