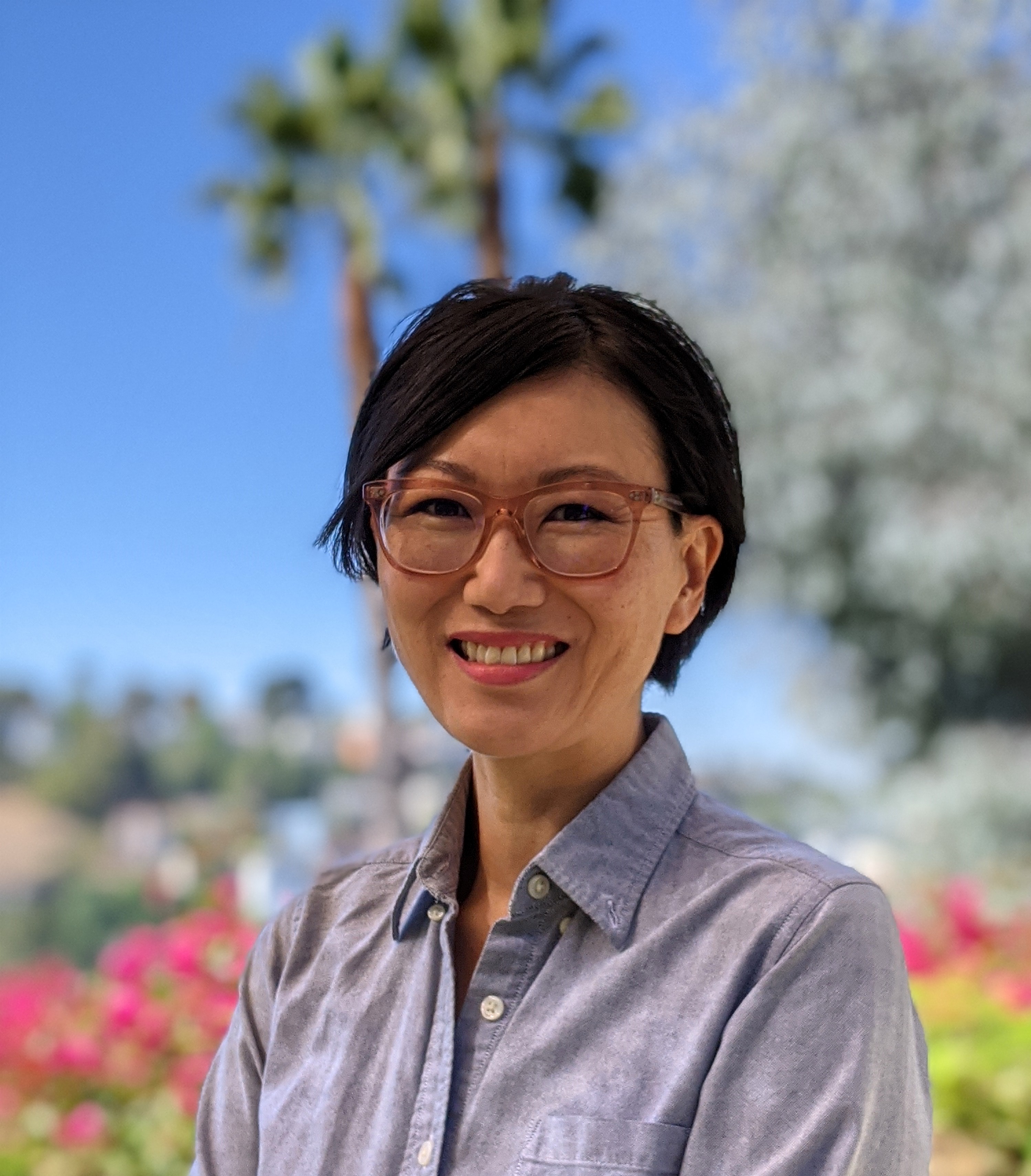 As we grow, we are adding professionals and leaders with a range of experience to our team. ArcVida mentors are trained in our innovative process and have deep experience in navigating professional conversations and transitions. As part of our service, mentors meet privately with our clients as they work to find their next, optimal career move.

We are happy to announce that Allison (Ali) Kato is joining our team as a mentor. She is available as a mentor to anyone who is actively engaged with ArcVida in navigating their career transition.
About Allison Kato
Ali currently serves as a Director of Government Business at DaVita,Inc and has broad healthcare experience in integrated care operations, product development, patient experience, and government advocacy. Allison received her Bachelor's in Political Science from UC Davis and while getting her undergraduate degree, she interned for state and federal elected officials, furthering her interest in public policy. After graduating, she worked at the US Senate, for a national political action committee and for the Mayor of Los Angeles. Allison experienced a major career shift after she graduated with her MBA from the University of Southern California (USC) and pivoted to the healthcare industry. While her career and education pathways may seem non-linear and untraditional, her career has always been centered around removing barriers and improving quality of life.
What was your undergraduate experience like?

I went to UC Davis and majored in Political Science and minored in Japanese Language. Most of my extra-curricular activities were related to campus political organizations, internships at the State Capitol in Sacramento or the field office for Senator Barbara Boxer. For fun, some of the extra-circular activities I did were intermural sports with friends like indoor hockey, volleyball and soccer where I contributed more fun than adding sport skill.

One summer I worked at a clothing store called French Connection. Another summer, I interned for the LA field office of the same CA Assembly member I was interning for during the school year. And another summer, I spent first in Japan as an extension of my study abroad program and then working for the Democratic Convention in LA.
What was your first job after college?
I loved my first job as a Staff Assistant for US Senator Dianne Feinstein in Washington D.C. which meant answering constituent calls and responding to constituent mail. This was a great role for me in both fulfillment and learning.
Professional Fulfillment
Understanding my family's history has fueled my passion and drive to pursue jobs that can make a difference by improving everyday quality of life and reduce barriers. At an early age, I learned about the impact that policy and government have on civil liberties and this fueled my interest in pursuing a career in government. My 3rd generation Japanese American Father was born in Arizona inside the Gila River Japanese American Internment Camps during World War II and my Mother was born shortly after her parents were released from the Minidoka Japanese-American Internment Camp in Utah.
Working for Senator Dianne Feinstein gave me a comprehensive understanding of how federal decisions are made and that effective leadership can impact positive change.
Learning the Importance of Humility
When I started my career as a public servant at the bottom of an organization, I was not assigned the glamourous tasks I envisioned when I graduated from college. I did what was considered the grunt work—I made photocopies, stapled, open and sorted constituent mail, licked countless envelopes with official responses and most importantly, I answered constituent phone calls.
Constituents' emotions ranged widely depending on how they felt about the topic. I learned important tools for handling and processing heated emotions, acting with humility, and thanking callers for expressing their concerns so that I could relay them to our senator.
It was the best first job I could have ever asked for!
How did you decide to go to graduate school?
I had worked in politics, both for elected officials and in political campaigns, and I recognized that to grow in my career, I needed an advanced degree. I contemplated public policy school and business school. Prior to business school, my career had been narrow. I wanted to go outside of the political world to get experience and gain expertise outside of policy. While studying public policy seemed like a natural choice, I needed a new challenge and a broader scope so I chose business school instead.
Did have any "aha" moments in graduate school?
My AHA moment in graduate school was during an interview that I had with a recruiter. I prepared as much as I could, but the job was not a good match for my skill set. My answers were not what they wanted to hear, and I could tell I was failing in the middle of the interview. I was chasing a company and an industry, but not paying attention to the actual fit. I was also so nervous in the interview that I wasn't allowing myself to be vulnerable and be myself.
This interview was a wake-up call to open my mind beyond that industry. At that same time, my school gave us a survey that was life-changing for me. It asked us to rank our own top 10 priorities for our next career and asked us to honestly reflect on our own experiences and goals. The categories ranged from company status, title and salary to company culture, work/life balance, and commute. This exercise combined with my disaster interview really put the pieces together for my career pivot.
How did you pick your job after graduate school?
I landed serendipitously in the healthcare industry due to a referral from a business school classmate. He was interviewing with my company for a Financial Analyst role. During his interview, the recruiter asked if he had any candidate recommendations for an open marketing role and my friend sent me the link. The job description sounded like a good fit for me, but the industry was not one that I considered especially for a very niche industry like dialysis. Although I'm working at the same company almost 13 years later. I've worn a lot of different hats in various roles.
How is your current role a great fit for you?
I work on health care strategy and government advocacy. While I have been able to expand on my skill sets and join a new industry, I was able to use my prior government experience to advise on state and federal initiatives and programs.
This role is also a terrific fit because my company has allowed me to pivot to part-time work. As a mother of 2, this has given me so much more flexibility to have dinner with my kids every evening, participate in parent committees and volunteer in the classroom and school activities. And today, it's been even more valuable as it allows me time to dedicate to supervising their virtual learning. I recognize that mine is a privileged position and I am grateful every day to work for a great company that supports me and meets me where I want to be in my personal life.
What are your experience and results from networking?
Without networking, I would not have known about my first role at my current employer. If my friend had not referred me, I would never have thought to apply or research job opportunities at my existing company. And I have referred candidates - many of whom have been hired.
What are some key personal lessons about creating your own career path that you'd like to share with ArcVida's jobseekers?

Career paths are not always linear and when you open your mind, expand your industry or job search aperture, you can sometimes find a dream job you never knew existed.

Stop comparing yourself to others and don't worry if you are not where you thought you would be in your career right now.

Tune out the noise and take time to invest in yourself to identify the things that you like, that you are good at, and find good people to help you figure out how to connect those things and translate them into a career pathway and even a goal.

Career goals change over time. My priorities also shifted notably when I became a parent.

Be easy on yourself. Keep your eyes on your long-term goals and know that it can sometimes be a marathon to get there.

Prioritize taking care of yourself and the people important to you.
Why are you excited to join ArcVida's team?
I was really drawn to ArcVida's personalized approach to career guidance. Its unique and holistic philosophy is meaningful to me and I appreciate how ArcVida challenges their clients to define what energizes them as one of the first building blocks. I have experience in pivoting to new industries so I'm excited to support others looking to do the same. Leveraging my experience, I can support other women looking for a fulfilling career path who need guidance on how to break down barriers and I'm also excited to mentor other working mothers looking to build or maintain their careers.
----------------------------
Follow or connect with Ali on LinkedIN
Are You Ready to Move Your Career Forward?
Get started with ArcVida by discovering your career Archetype! Your archetype will set you up to receive personalized career guidance from ArcVida mentors and leaders. If you're ready to move your career forward, schedule your free strategy call.
Published on 11/17/2020