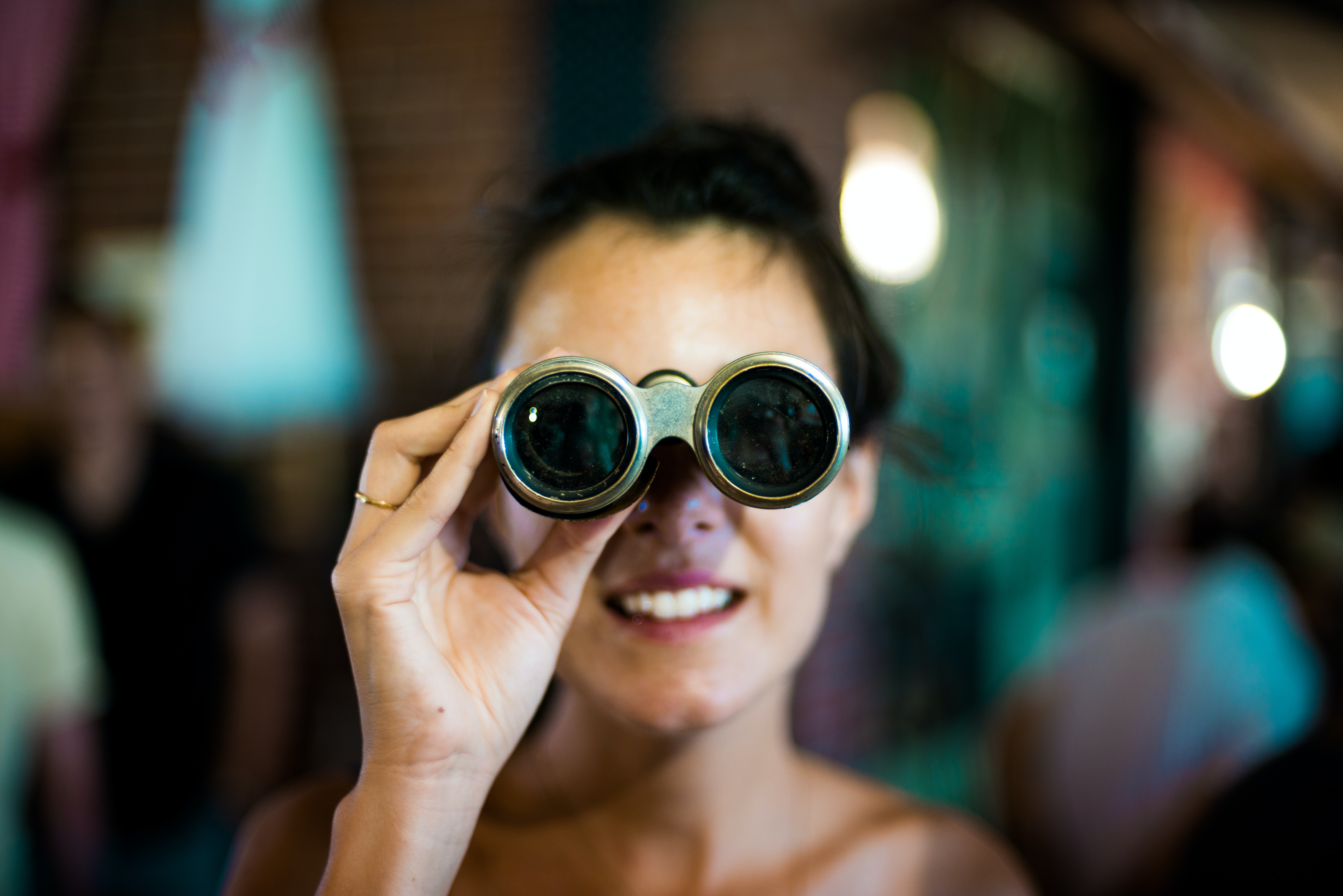 Being Fearless and Curious as a Professional...
Boldly asking questions in the workplace is easier said than done. Many people are afraid to speak up and ask questions because they feel that the attempt to get an answer will be shot down or that their image will suffer.
It's understandable that many people are afraid to look bad in the workplace. But "Asking is key to success," says Professor Wayne Baker, Ph.D., faculty director of the Center for Positive Organizations at the University of Michigan's Ross School of Business, and author of "All You Have To Do Is Ask: How To Master the Most Important Skill for Success"
Baker says especially when a majority of the individuals around them are happy to answer questions and support others. "Our research shows that 70 to 90 percent of help is given in response to people who ask for it. But you have to ask for it," he says.
Ambitious professionals in an active career transition cannot afford to stay afraid, since being afraid often leads to being stuck. Professionals looking for a change should ask themselves, "How should I lead my path to a new career? Should I let fear dictate my decisions? Or should I embrace the things that I don't know, spend some time with them, and let my curiosity guide me?"

How Should I Kickstart My Curiosity?
Being actively curious about a new job might not come to you immediately. This may stem from the aversion to asking questions, as Angely Mercado shares in her Medium blog post. People don't want to give the impression that they're being rude, or may worry about giving a less-than-intelligent impression.
Open curiosity requires practice. So, if you're curious about a different kind of role, a new function, or another industry you'll want to take a few steps to make sure that you get the intel you need.
First, set aside some time to write down all of your questions. This can include day-to-day responsibilities, tools, team dynamics, career paths, factors of success, compensation ranges, company culture, vision, and mission – both personal or organization-level.
Next, chart the different ways you can answer your questions. Who are the right people to ask? Also, is the information publicly available, like on the company website or via online resources such as Glassdoor? For publicly traded companies, transcripts of quarterly earnings reports provide detail in plans and challenges. For smaller organizations, think about the broader community – i.e. employees at similar non-profits with the same mission and coverage area can give great contextual or even specific details.
Once you've got the questions to ask and have figured out how you're going to ask them, you'll actually ask them. We always recommend that you satisfy your curiosity in a live conversation, building your relationships and learning. We know that powerful movement happens when others share their experiences.
Curiosity as a Gateway to Networking
Curiosity can not only introduce you to new topics. It can also introduce you to new contacts that will become supporters and champions of your career. Networking is a powerful way to meet new people via introductions as well. If you're a recommended contact or a familiar face, your credibility as a candidate is much stronger.
Just like asking questions in the workplace, networking can feel difficult for some. If you're introverted or just shy, you might struggle to strike up a conversation with a complete stranger. By asking for introductions, or reaching out through alumni or other natural networks, you'll begin a new conversation with a commonality.
Being self-conscious doesn't stop a person when they lose themselves in a great conversation. When you're curious about an industry, or just how something works, the urge to get an answer diminishes your fear. Finding the right word or being worried about asking the wrong question melts away.
The best part? You've not only managed to learn something. You've also created or strengthen a relationship.
Studying for the Job You Want
A candidate for an opportunity is expected to know what the job entails and understand why they are a top candidate. They should also be able to appreciate what the company is like, what they're doing and why. If you're pursuing multiple opportunities in a field, that means learning about each company individually.
Before you interview for a new role, you'll want to know what's important to the company and how you'll belong at work.
That may seem like a lot of information to collect and synthesize before an interview. But your career trajectory can be fast-tracked when you're curious enough about a new role to move through this research and conversations into excitement.

Whether you're a slow learner or just have to learn a lot about a particular topic, activating your personal curiosity to do enough research puts you ahead of your competition. Curious candidates will stand out in an interview because instead of using that time as a chance to research, you'll use the interview as a time to understand needs and share how your skills and abilities will create value for this team.
Why Be Curious at Work?
In a 2018 article entitled "The Business Case for Curiosity," the "Harvard Business Review" outlined the perks of being curious at work. They found that fewer decision-making errors were made by those who were more curious. Likewise, there was less drama and better communication between team members. Perhaps even more intriguing, there was also an increase in the amount of innovation and helpful changes seen in both creative and noncreative jobs.
An employee who loves their job and is enthusiastic about their work will demonstrate a growing interest in their industry's challenges and possibilities for innovation.
This focused curiosity can be a real asset in the office. On the personal level, it helps an employee stay focused, perform daily tasks well, and become proficient at all the little details of their work that boost their performance from "good" to "Great!" On the larger scale, it can lead these same employees to solve troubling company-wide problems and propose new and better ways to improve the way that their company does business. Simply stated, this curiosity can become the engine that drives a person's career as well as their company's bottom line.
Curiosity in the Rest of Your Life:
Curiosity can also help you both internally and externally. In a 2009 study, published in the "Journal of Managerial Psychology" researchers explored the impact natural curiosity had on couples learning more about the industry of their partners. They found that curiosity was an important element in reducing stress, maintaining a positive relationship, and resolving conflict.
Based on this understanding of the power of curiosity, one should make it a point to allow free rein to their curiosity in every possible interaction.
Explore Career Options with ArcVida
Curious about your career options? ArcVida can guide you to make your best career transition yet! Schedule a free career strategy call to start your journey.

More Reading:
5 Things To Do When You Don't Know What You Want To Do— A Blog for Lost Career Searchers
Direct Your Energy To Your Future Career
Published on 9/29/2021