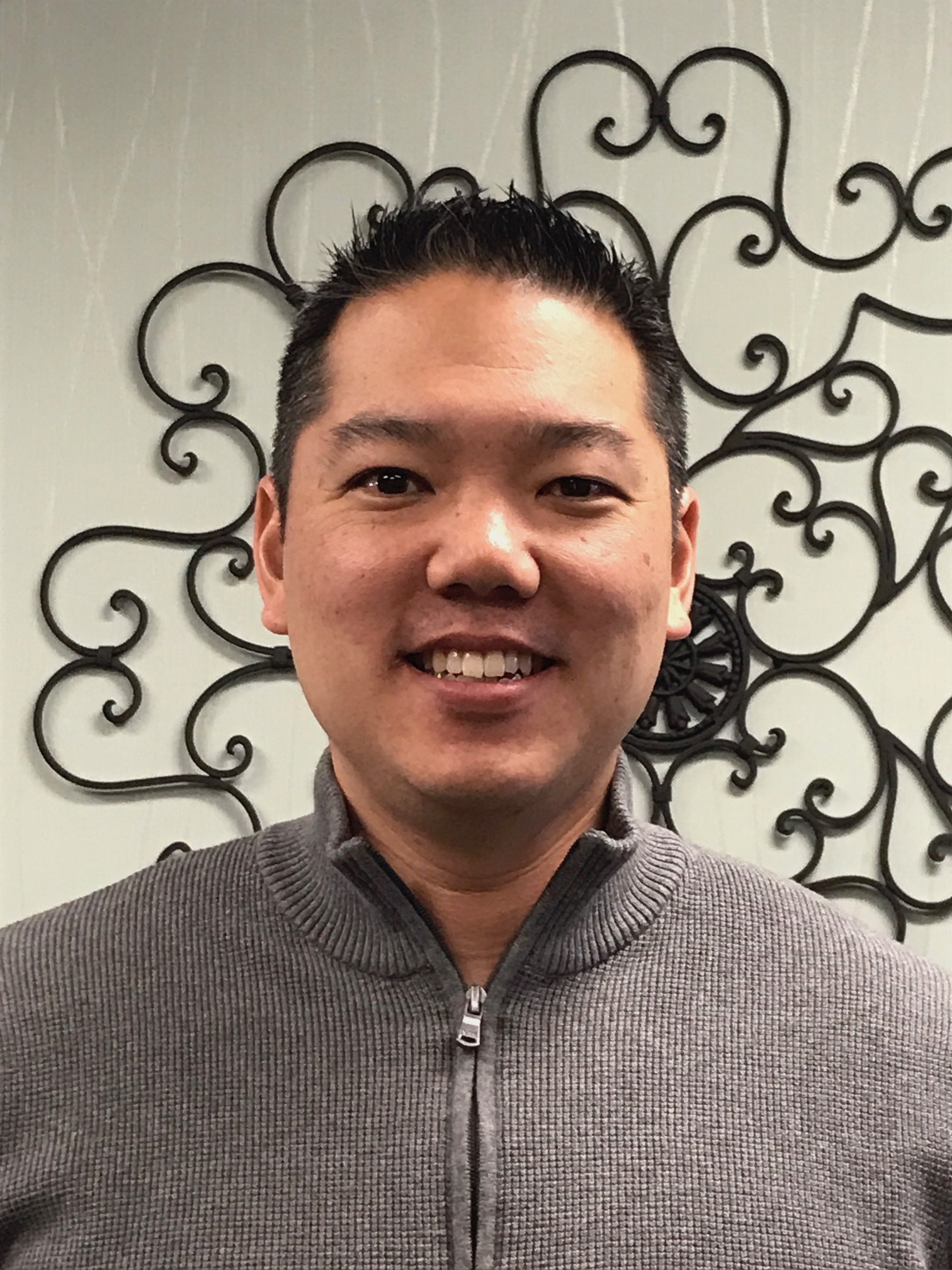 Brian AiChang has been an ArcVida mentor for more than 2 years. And, he is available as a mentor to anyone who is actively engaged with ArcVida in navigating their career transition. ArcVida's clients benefit from having access to professionals and leaders with a range of life, industry and functional experience on our team. ArcVida mentors are trained in our innovative process and have deep experience in navigating professional conversations and transitions. As part of our service, mentors meet privately with our clients as they work to find their next, optimal career move.
Professionally, Brian is currently a Director of Network Access for Surescripts, in the Washington D.C. area. He earned his bachelor's degree in systems and industrial engineering from the University of Southern California and his master's in business administration (MBA) in a dual program from Washington University in St. Louis and the Indian Institute of Technology, Bombay.
Functionally, Brian has expertise across program management, artificial intelligence (AI) and data analytics, engineering management, contract management and negotiations, system engineering, risk management and operations. He's also skilled in cross-functional team leadership, cross-cultural leadership and team building.
Brian describes his career pivots as a "learning curve through a firehose" and credits his ability to manage projects, communicate with senior management, and know which questions to ask with providing the tools he needed to learn so much so quickly. Having lived in four countries and gone back to school in his 40s, he understands that while change requires courage, the rewards of being flexible and taking calculated risks can be immense.
Brian says, "I enjoy mentoring because I understand the importance of making sure what you do is fulfilling. And I know how valuable it can be to get personal guidance from someone with more experience and a wider perspective."

We recently interviewed Brian to learn more about his career journey.
What was your undergraduate experience like?
I attended the University of Southern California and majored in Industrial and System Engineering. I had the typical undergraduate experience and was involved in intramurals (flag football, basketball, and volleyball). But I was also on an Air Force Reserve Officer Training Corps (AFROTC) scholarship which required significant training and leadership laboratories.
How did you spend your summers?
In the summer, I split my time working as a lifeguard and waiter while also attending classes at a local community college to reduce my class load while at USC – one semester I had 21 units which is NOT a good thing.
Any significant military or non-profit experience?
Yes, I was in the Air Force from 1997-2001. Additionally, I was elected to the Board of Trustees at the American School of Bombay and became Board President when we lived in Mumbai, India from 2015 to 2017.
After college, what was your first job?
After graduation, I was commissioned a second lieutenant in the Air Force. My first duty assignment was at Los Angeles Air Force Base (space programs) where I was a systems engineer on the Atlas launch vehicle program launching satellites and inserting them into their proper orbit.
Was it a good fit?
The Air Force taught me key qualities that shaped my professional and personal development.
1) Character – If you do not have integrity, how are you able to effectively follow orders and most importantly lead? There is no trust between yourself and your leadership as well and yourself to your subordinates.
2) Values – What is your "North Star"? There are times in your life when you come to inflection points. Decisions you make will change your career or personal path. If you make decisions that are not aligned to your values, you most likely will live with regret.
3) Work ethic – There is a difference between working hard but accomplishing nothing and working hard towards an objective. You must learn to how to sift through the superfluous tasks and focus on what matters: taking care of those under your command and completing tasks that affect your objectives.
How did you decide to go to graduate school?
My graduate degree is an interesting one. My wife accepted an expatriate assignment to lead an IT offshore team in Mumbai, India. Since I did not have a work visa, I couldn't legally work. However, there were no restrictions on attending graduate school. Coincidentally, a joint US-Indo Executive MBA program was embarking on their first class as arrived. I applied and was accepted at the Washington University in St. Louis – Indian Institute of Technology Bombay Executive MBA program. I was in the first cohort and the first foreigner.
Any "aha" moments?
My "aha" moment came during my strategy class. For whatever reason, it clicked how business strategy formulates the behaviors throughout the organization. Previously, I focused on my department's goals and lived in a bubble. It broadened my perspectives immediately.
How did you pick your job after graduate school?
After repatriating back to the US in 2017, I wanted to pivot from the aerospace industry to another where I can add value and solve challenging problems. Healthcare was that industry, and I was fortunate to have several offers in healthcare strategy and operations. The one that stood out was creating a new service offering using Artificial Intelligence and data analytics to transform large datasets into a useable format to make informed decisions. This was a great opportunity to challenge myself to learn, apply, and lead a team to utilize new technology, shape and close sales, and communicate value both internal and external to the company.
Why did you transition into your next job?
I was not looking for a new opportunity but was approached by a recruiter via LinkedIn. People may say luck, and I agree to a point that a chance meeting created an opportunity. However, what you have done prior and what you do to prepare for a chance opportunity is not luck – it's the result of your performance and preparation for the future. I was fortunate that I prepared for these moments by keeping my resume current and having my personal "pitch" speech ready.
How is your current role a great fit for you?
Within your career, I am always looking to advance, whether it's in the title or learning a new skill. This role is a great fit as the company values and culture fit in addition to my skillset. The role is challenging aligning stakeholders, executing goals that have multiple dependencies, and building relationships across the company quickly as a new employee. But, without the past experiences on how to "live in ambiguity", I would not be here.
How have you balanced the needs of your wife and children with your own career path, ambitions and time?
Communication is key to balance the needs of the family and individual goals. Decisions cannot be made unilaterally. When our family makes decisions, we are upfront to discuss the pros, cons, and our individual ambitions to determine if it is aligned with our family values. We may not all agree on the particular opportunity, but we all agree to methodically evaluate that opportunity. If we agree that it is a "good" opportunity (good is very subjective but family consensus is key), then our family supports without reservation.
What are your experiences with networking?
Networking can be a "mysterious" experience, and some are uncomfortable in approaching a stranger. However, if you personalize it and are genuinely interested in something, reach out, introduce yourself, and ask. Most people genuinely will help if asked and realize it's coming from a personal interest vs. a "what can you do for me" attitude.
What are some personal lessons on creating your own career path you'd like to share?
•-Learn your job and learn it well. It will prepare you for your next role, which should be a "stretch" role (this is career progression).
•-It's okay to change careers. However, be thoughtful [and] deliberate on what you want to do next, and most importantly, you have to know why. You must tell your journey that hiring managers understand and relate.
•-Communicate. Communicate to your supervisors. Communicate to your subordinates. Communicate to your family. Do not assume or keep everything to yourself. Chances are someone will misinterpret your actions. Overcommunicate so there are no surprises.
What do you enjoy most about being a mentor?
I've been fortunate to have wonderful mentors during my career providing sound guidance, emotional support, and being a role model that I can emulate as I advanced in my career. I take great joy and satisfaction in being able to pass along what I have learned to celebrate a professional's success.
How does ArcVida's mission of engaged professionals fulfilled by their work resonate for you?
Finding purpose in your professional life is challenging. Sometimes professionals find it early in their career. Most often, there is soul searching of "what do you want to do" after a few years working. Having ArcVida guide you through this process is extremely helpful to do an introspective review of yourself and apply those qualities to find meaningful work.
----------------------
Connect with Brian on LinkedIn.
Work with a Mentor
Get started with ArcVida by discovering your career Archetype! Your archetype will set you up to receive personalized career guidance from ArcVida mentors and leaders. If you'd like a professional mentor like Brian, or one of our other impressive career guides, learn more about our career transition programs here. If you're in career transition and ready to move from overwhelmed to overjoyed, schedule your free strategy session with us today.


More Reading:
Brian's Blog About His Time In India
Meet ArcVida's Mentors



Published on 5/21/2021