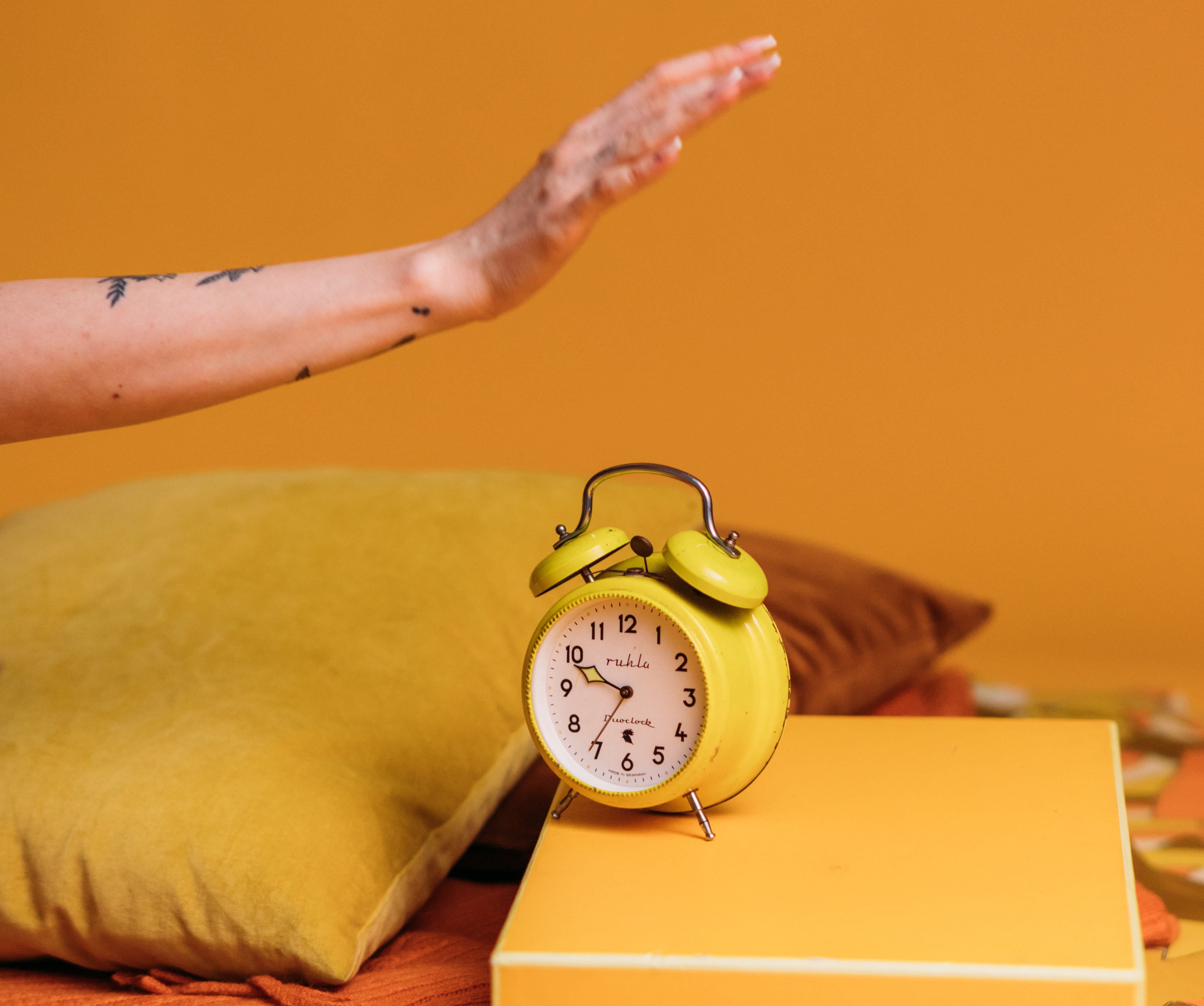 Daylights Savings Time starts on Sunday, November 7, 2021. You know the saying, "spring forward, fall back?" Well, here you gain an extra hour ­— granted, it's at 2 AM but you get the extra time anyways. While a bit unnecessary with electric lighting, the main purpose of DST, is to make better use of daylight.

If you're like a lot of us, you may find yourself waking up an hour earlier. While not truly "extra", this morning hour is one that we call "high-quality" time, when we're working with professionals who are in career transition. Contrast that with an hour from 10-11 p.m., when you're tired after a long workday—scrolling Reddit or binging a mindless show. Focusing on professional activities when you're feeling rested and fresh will mean your inspiration can flow and your productivity will be higher.
Here are a few ways you can leverage this high-quality hour to learn, organize, share your wisdom, strengthen your network and advance your career goals.
If you're not looking for your next role:
1. Take a quick class
Been thinking of taking a Google class or certification to beef up your knowledge and resume? See what's available! If it's online, you can take it anytime!
2. Clean it up
Maybe you don't have much time for anything but reorganizing your life. If your desk and/or home office is a bit of a mess, the easiest thing could be to make sure everything is in order. Start stacking, sorting, and shelving all those loose papers and random documents on your desk. Books that haven't been put back or just loose paper clips, take the time and care to put them back where they belong and whatever doesn't have a spot – toss it out. Make space in your office for fresh ideas and new goals.
3. Write
Thank you notes to current colleagues, former classmates and mentors are always in season; 1 or 2 thoughtful notes a day in November will remind you of how grateful you are for these people.
Social media content – If you've been learning and working for several years, maybe it's time you start sharing some of your lessons. LinkedIn is a great platform to share how you've learned skills, built emotional intelligence, and learned from challenges you've faced. Spending an hour a few times to week to write and share a post will encourage your network and support your reputation and brand.
Blog Post - Do you have industry wisdom to share? Outlining, drafting, writing, and editing a post a week is a great way to strengthen and grow your professional network
A Book – Is there a book in you that you've been wanting to write? Try using this hour to work on it every day. You'll need to find a method and join some writing communities to get structure and support for this long-haul project.
4. Update your portfolio
Are you a creative worker? If so, review your portfolio to see what you can update to either hard copy or digital. Or if you've been thinking about adding a digital portfolio for easier sharing, spend an hour a day for a few weeks to gather and organize the documents and images you'll need to make it a success. Then create a weekly or monthly standing appointment to spend an hour updating with future documents and images. By having your documents ready, you can begin to make any needed revisions methodically – and avoid feeling overwhelmed.
If you are actively looking for a great role:
The fall time change is an excellent time for job seekers to take advantage of the bonus hour to position themselves for the next, optimal role.
1. Reflection, Research, & Connection
If you're already working with ArcVida, use this hour to reflect, research, connect and email people you'd like to meet. If you're on the West Coast, this hour can also be used to schedule early conversations with professionals in the Mid-West or on the East Coast. Our clients see momentum when they spend at least 5 high-quality hours a week. Adding these 5 hours to most weeks can dramatically accelerate your speed to landing the role that's a great fit for you.
2. Update your status
Let everyone in your social circles know you're looking for a new career or change of pace. If your close social circle isn't in the know that you're job searching, you need to alert them so they can introduce you to others and share opportunities with you. LinkedIn is often an ideal social media platform to alert your broader network – start by connecting with former colleagues and classmates as well as neighbors and community contacts. Then message them privately to share your goals and set up some time chatting about their focus too. Of course, Facebook and Twitter are good options too – especially if this is where your professional community is spending time. Note that a broad announcement on social media usually doesn't serve you and we don't recommend sharing one unless you've already left your last role.
3. Make a plan
You've got some new, quiet morning hours - it's likely time to rethink your approach to job searching. ArcVida guides professionals with our process, structure, and expert guidance through self-reflection, exploration, research, and then identifying and landing you your next job, education program, or even the stepping into entrepreneurship. We ask you to spend at least 5 high-quality hours a week on your job search with us, and if you can spend up to 10 you'll see faster results. In 10, 12 or 16 weeks you can move into fulfilling, engaging work - and likely even with higher income.
Take our career needs survey here – and review our programs to see which one may be a good fit for your needs now. Book your free strategy call with ArcVida to go over your career goals and how we can help you achieve them and find a job that makes you happy. It might take a bit more than an hour but we promise, it's because we're through.
Other Reading:
Direct Your Energy To Your Future Career
Setting the Right 2021 Career Goals Can Lead to Success
Published on 11/3/2021