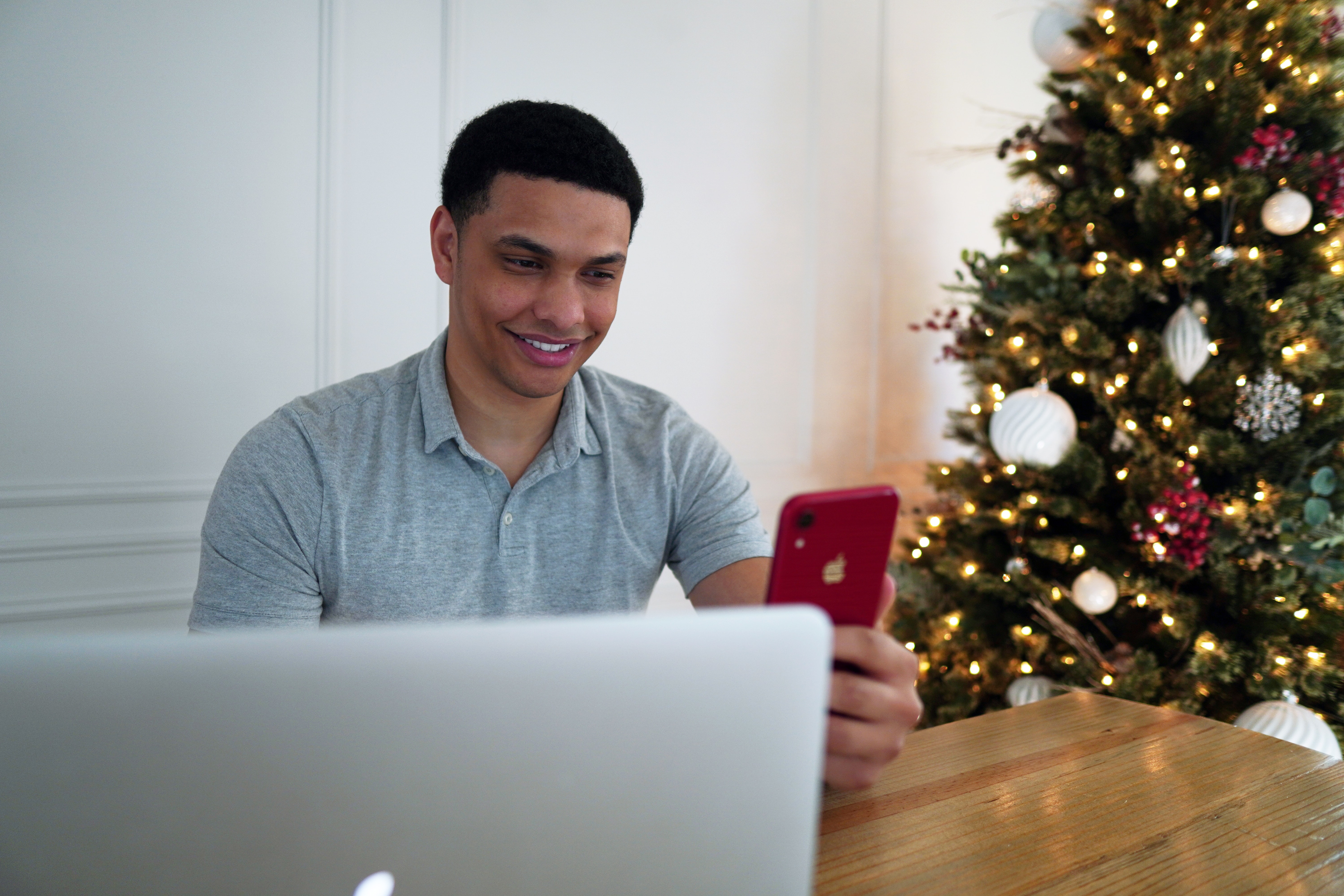 It can be tough to job search during the holidays. Between traveling, time with friends and family, and gift-giving, finding time to connect with other professionals and interview with employers can be challenging. You may find keeping the momentum to be a bit of a hurdle. We provide some tips to help you get through the season with cheer (and hopefully a new career).
Should I Look For a Job During the Holidays?
Well, despite conflicting schedules and holiday cheer, you should absolutely be looking for a new career during this time. Whether you've been at it for a while or just beginning, you can continue to look for a new job. The right next question is whether you focus on networking socially or more directly.
Employers don't stop hiring just because Christmas Eve is around the corner. Employers may also be under pressure to fill roles by the end of the year, at risk of losing budget for that hire – in which case this could be the optimal time! You can slide into their radars earlier since fewer people will be focusing on their career transition; therefore, you'll have less competition and hiring managers have more time to review your background.
The flip side of few professionals focusing on their career transition is that a significant percentage of managers are focusing on hiring! In past years, we have seen 40% of hiring managers working while 60% are using end-of-year PTO to spend time not worrying about hiring you! How do you know if you should be focusing on meeting new people through online networking or focusing on reconnecting with colleagues and classmates through holiday events? Do your research! Industries like entertainment, education and aerospace often have a week or more complete shutdowns in December. Healthcare and e-commerce
Keeping your job search organized will also help manage multiple priorities. If you haven't previously reorganized how and when you apply for a job, this is a good time to do so while you're juggling fewer projects.
When to Network for a Role During the Holidays
As early as possible! Employers can be flexible with start dates, so they might allow you to start before the new year if you want to come in earlier and get a lay of the land before things pick up. Depending on when you start, you may still be able to get days like Christmas Eve, Christmas, and New Year's Eve off.
Setting yourself up for a great new year might work out better for you. Salary and benefits are in place for the following year, so you'll be able to get your maximum compensation and bonuses for tax planning and budgeting. Plus, you'll get to take full advantage of all your available time off since you'll be starting fresh in the new year.
How to Use Your Time Wisely
The holidays are the perfect time to start those tasks that seem daunting or take up a lot of time. Updating your resume or online portfolio always seems like a significant effort while you're busy with other important matters, but doing this now could be ideal. It's quieter, and you'll be able to work efficiently.
You can also take this time to sit and define your career goals. Answer questions like:
- What are my objectives?
- Do I want to move up in my current environment or start over at a new company?
- Do I want an entirely new career?
- What type of company culture am I looking for?
Taking the time to think about these questions without all the hustle and bustle gives you time to think about what it means to you genuinely.
Turning Holiday Networking into Opportunities
There's no better time than December to continue networking. As the holidays roll on, there are more social and business holiday functions. You'll be able to connect with more people during this time who will help you with your job search. Many would be happy to have the opportunity to "pay it forward" and help in your journey.
When attending these holiday parties, yourself or with a friend, be warm to everyone so you can begin to build relationships. If the topic of your job search comes up, be sure to clearly state what you're excited about doing and ask for a short conversation later in the week. Having a concise compelling story ready means, you'll never be caught off guard and can quickly share your background and experience and interests.
ArcVida Can Support Your Holiday Job Search
ArcVida programs help you find the best fit for your career trajectory. Set up a free strategy call so we can see what works best for you. After your initial call, we'll be able to recommend a program that will best suit your career goals and help you get there. We have some time around the holidays between turkey bites and gifts, so feel free to start now!

Published on 12/14/2021