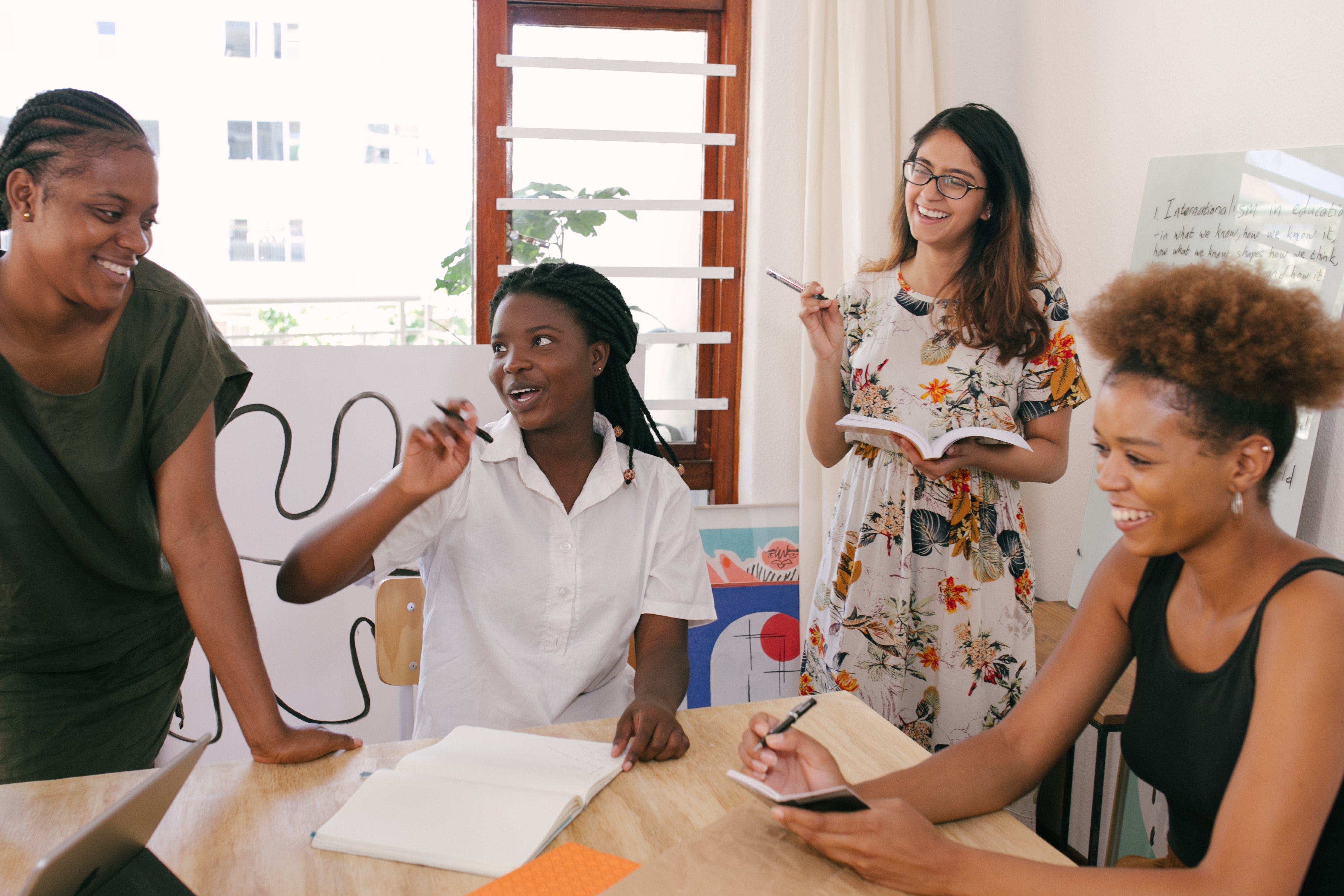 Everyone knows it, but sometimes, it can be a bit hard to pin down what you mean exactly. It's more of a, when you see it, you'll know. When interviewing, the question "what's your company's culture?" is bound to come up. You need to know what's important to you before deciding if a company's culture is a deal-breaker for you.
Company culture is the attitudes and behaviors of a company and its employees. This is shown through the way people interact with each other, the values they hold dear, and their decisions. It's a variety of elements, including the work environment, mission statement, leadership style, ethics, expectations, and goals. Culture can be very good in one function, department, or team, and bad in others. In large companies, the culture for lower-level, customer-facing teams can be quite different from leadership-level culture.
Spotlight Your Key Values
No one can really help answer your fundamental values but you. It's up to you to decide which values you want to emphasize. Thinking about your career, short and long term. What makes sense to focus on today? What will be your focus be long-term as you build your career, ending in where you'll ultimately end up? Some typical employee values include:
- Learning new skills or being an expert in one area
- Big picture collaboration or individual attention to detail
- Innovation or stability
- Outcome prioritized or daily excellence
- People focus (mission-driven) or product orientation
- Stability versus growth
- Team orientation or strong individual contributors
- Competitive spirit ("playing to win") or consistent results (meet forecasts/quarterly targets)
Questions to Ask When Determining a Company's Culture
When deciding if a company is a good fit for you, we want you to ask questions of employees or potential co-workers, in research conversations, BEFORE you agree to an interview. Below are a few examples of what you can ask but remember that there are no right or wrong answers. Use follow-up questions to build out the picture of the organization.
- How would you describe yourself?
- How would you describe the company?
- Describe the personalities of a few different people who thrive here?
- What type of work environment do you prefer?
- How would you describe your work style?
- Do you prefer to work independently or on a team? Do you think that sentiment works for your team as well?
- How many hours a week do you usually work? Do you take your work home with you?
- What is your work from home policy?
- Why do you like working here? If there was one thing you could change, what would it be?
- How do you measure success? What happens when someone doesn't live up to those expectations?
- Describe the culture in 5 words or less.
- What's the company's approach to career development?
- Describe your colleagues' work/life balance.
- When someone is actively or inadvertently racist, overbearing, or rude how does management deal with this? What are the consequences?
- What kind of people get promoted here?

What are your deal-breakers?
Just like dating, there are some things you shouldn't budge on. Before the interview starts, it's easier to decide on these deal-breakers, so you're not swayed by fancy sign-on packages and new equipment. Here are a few popular deal-breakers, but feel free to add more to your list as you see fit:
1. No opportunity for advancement: If you want to advance in your career, you'll need clear expectations to grow within the company. How will you grow in your role? Whether through promotions or more responsibilities, determine what needs to happen for a better title or more money, and if you can't get an answer, it might be time to look elsewhere.


2. Location and travel: Yes, the job is excellent, but if you're looking at a 3.5-hour commute every day, no amount of money in the world is worth it.


3. Salary: You need your minimum salary amount handy. The last thing you want to do is learn later that you've priced yourself too low, whether for the industry, job, or work experience.


4. Expectations and flexibility: Yes, there will be some late nights or last-minute projects to handle. Many projects will need you to roll with the punches, but will you be the employee taking all the heat?


5. When happens when things inevitably go wrong? If you learn that many projects end in a mad dash due to unclear expectations or lousy time management, you may want to reconsider.


6. A bad feeling: No matter what, if something seems off, trust your gut.
Making a Decision
You might find yourself in a predicament where you must choose between your wants. Maybe the company you love hits all the marks but wants to start in the office full-time by the summer. Will that work for you? Or maybe you're used to working in a more relaxed environment, and this new position is more buttoned up.
A company's culture should be important to you. Studies have shown that employees who fit in well with the company's culture have higher job satisfaction, have better work performance, and are less likely to leave a company. When you find a job that aligns with what inspires you, your ideal work environment, and what you like best about the people you work with, you can precisely find the role that you're looking for.
Ultimately, the goal is pinpointing a work culture where you'll thrive AND an industry/field/functional role where your knowledge, skills, education and experience make you the top candidate.

More reading:
Before you Fall In Love with a Company, Get to Know It
Published on 1/26/2022