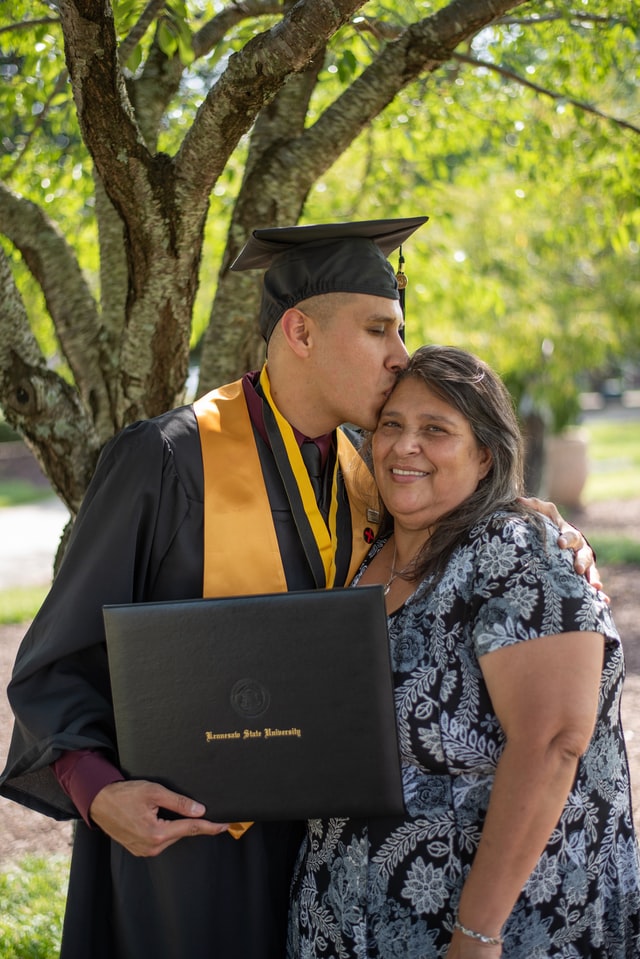 Graduation season is rapidly approaching - and this season is still unlike any other. The pandemic has changed how we celebrate and even though the vaccine is beginning to move us back into the direction we used to be, there'll still be a bit of time before things are ever again 100%
So, what to get the graduate-to-be? ArcVida has created a list of some of the top-wanted items (whether the graduate realizes it or not).

Fancy New Desk Additions
Whether heading to the next stage of higher education, starting a new job, or just planning the next phase of his or her career, new office items are always welcomed.
Offerings for Personal and Career Growth
It's been a rough year. Sometimes, it might feel like you don't have enough money to go around, but that shouldn't deter you from giving a great gift. Sometimes you only need a get a gift from the heart to show your graduate how much they mean to you.
Offer your services before he or she has a big interview or meeting. Encouragement, like a pep talk before a day of professional conversations, can make all the difference. It's not just giving advice but also reminding them of how great they are and their past accomplishments.
Exploring a new take on how to sell salt to a slug, "To Sell is Human" by Daniel H. Pink discusses the art and science of selling. You don't have to be in sales to gain insights into how to persuade others to believe in another's perspective.
After hearing the type of work your graduate is aiming for, filter through your network together and find 2-5 people they should meet. Create introductions by emailing their prospects a note asking each for a 20-minute conversation with the graduating jobseeker.
Not so much focusing on their careers but more so about their future. "Flow" by Mihaly Csikszentmihalyi investigates the ways that a positive state of creativity, performance and happiness can be controlled, not just waiting for it to happen, and greatly improve lives.
Best Gifts for Starting a New Career
You know that it's not just going to be a simple gift to them. This is a gift that's part of jump-starting the rest of their careers, as well as the rest of their lives. Get your graduate a priceless gift to tackle the world of work.
Nothing says 'new year, new me' like a new headshot. Starting a brand or just showing employers how professional a newly graduated candidate might be, takes out the guesswork with a professional headshot.
Ask some of us are still social distancing, it may feel like we're speaking into the void. A bit of appreciation goes a long way - ask about their hobbies, sports, friends and activities. By expressing interest in how they are enjoying their days, you can explore common values and interests.
The job market can look robust or bleak, depending on the field. A letter of encouragement is sure to boost anyone's spirit and motivate them to take the next step, no matter how worried they might be.
Help your grad get noticed - If you don't have the time to look through your network together, then writing a short-but-sweet LinkedIn recommendation is perfect. And it may not cost a lot but it's sure to be something they didn't know they needed.
A Little Cash Never Hurt Anybody
But there are some gifts you just can't give. ArcVida is ready to help your graduate-to-be enter the workforce head-on. ArcVida's programs are designed to help find the best fit for anyone's career trajectory. We start with a conversation (with the graduate!) to learn about their goals and needs and set a strategy for how to start. After an initial call, we'll be able to recommend a program that will best suit career goals!


---------------

More reading:
Use this Action Plan if You're Graduating This Spring
Published on 5/13/2021