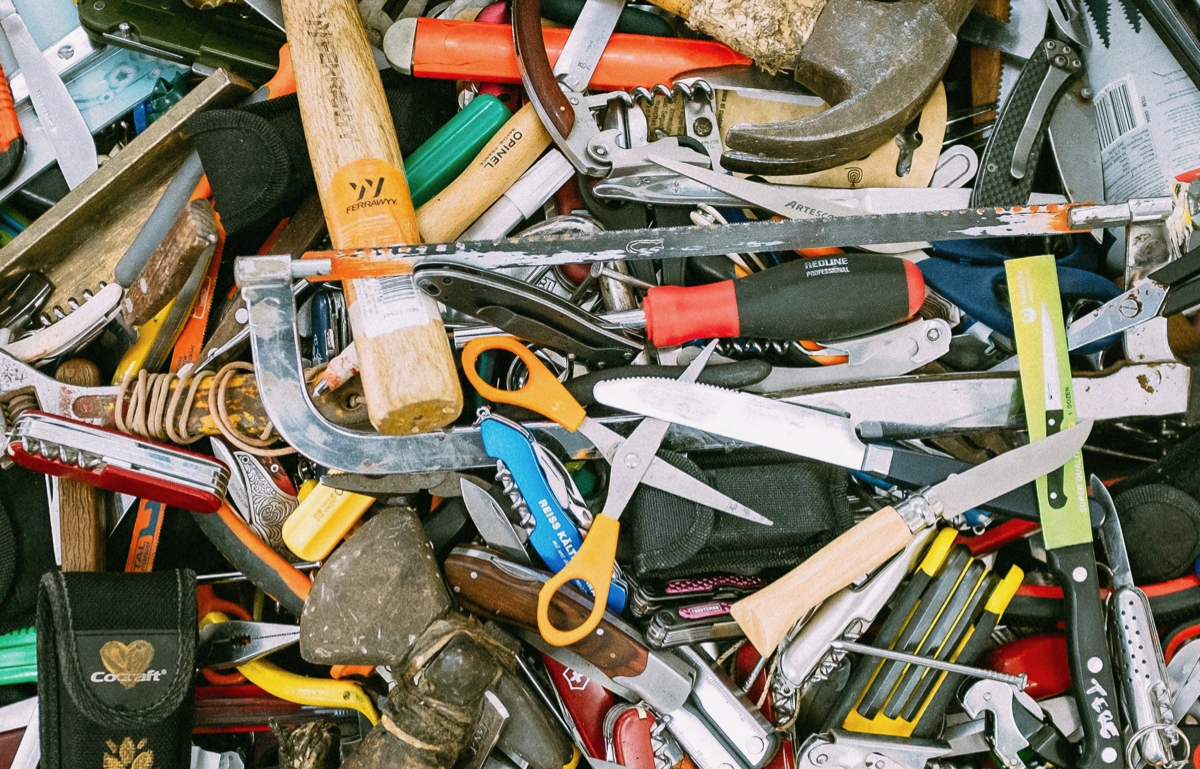 Photo credit: Ashim D'Silva
Being in a career rut and not knowing how to get out of it is incredibly frustrating. Someone in this situation has the self-awareness to know it's bad and the motivation to make a change but has no idea about where to start.
Awareness and Motivation as a Prerequisite for a Job Search
The good news is that awareness and motivation are the most important prerequisites to a successful job search. Because no amount of sound advice will get you to a career you love if 1) you don't know you're in a rut, or 2) you're not willing to take action to get out of it.
The bad news is that just doing SOMETHING – which is most often a bunch of random, frenzied activities – will not lead to career happiness. It might possibly get you to another job (although that's unlikely), but it won't land you a job you love.

Signs of a Frenzied Career Search
Here are some examples of things that early-career professionals (or recent graduates) do when they are undirected in their career search.
- They apply to hundreds of jobs
- They watch YouTube videos vaguely connected to career themes
- They entertain job offers that aren't really job offers (this business owner think you're "great" and their work is "really exciting," but they aren't planning to pay you)
- They enroll in courses that will give you a certificate in…something
- They attend weekend conferences or job fairs
- They read and bookmark every career blog post you can find and put them in a folder
Why a Frenzied Career Search Doesn't Work
Doing these things may feel better than doing nothing, but they will not move you closer to where you want to go – it's like scavenging for every single tool you can find when you actually need one very precise tool to get the job done. TIP: If you're not sure if anything you're doing is worth your time, this is frenzied activity.
Signs You Have a Momentum in Your Job Search
Momentum, on the other hand, gives you a very clear sense of forward movement. Here are some examples of momentum in a career search:
- Succinctly articulating your skills, work style, and motivation
- Gaining clarity on what kind of work you want to pursue
- Having focused conversations and building relationships with people working in industries you're excited about
- Landing interviews for jobs you know will be a good fit for you
And when you're in this kind of momentum groove, you'll recognize it. TIP: If your career conversations are leading to new introductions to interesting people, this is momentum.
That's not to say that every aspect of a job search with good momentum is going to feel tidy and smooth. Getting to clarity can be an iterative process, and there will be conversations that don't turn out the way you'd like. But you will still know that what you're doing serves the larger purpose of moving your search forward. And the more momentum you gain – the more productive conversations you have each week (between 6-10 is a good target) and the more career champions you cultivate – the faster and more enjoyable your job search will be.
Find Momentum in Your Job Search
Done the right way, pivoting to your next role can be a time of exciting growth and learning. But if you take a scattershot approach of frenzied activity, you'll be faced with too many setbacks, rejections, and radio silence for you to maintain your energy and confidence.
If you'd like to get a sense of how ArcVida guides job-searching clients toward momentum and how we can help you land your next great job, schedule a free strategy call.

Published on 7/10/2019