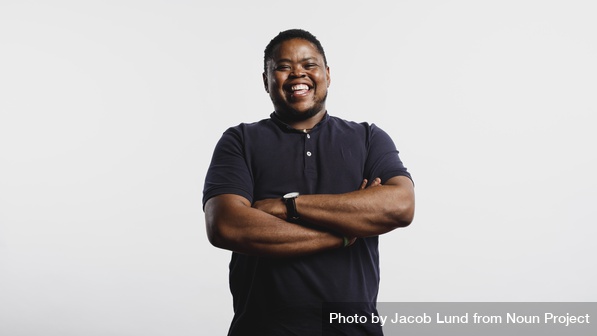 Joy. That simple yet weighty three-letter word was the very thing that I no longer felt in the work and as a result, resigned from my former job. My decision was not a reflection of my immediate team and the work that we were building together but rather a confirmation that the impasse in my career had arrived. The spark of joy was no longer there. In addition to that, within weeks of my last day, the pandemic was forcing people to adjust to a new way of living. Transition itself is not easy. At that moment, I was met with a double dose of "not so fun" news of a pandemic that had everyone on high alert. For a brief millisecond, and I mean brief, I thought "where's the joy in this"? What rounded out to be a liberated leap of faith was then met with uncertainty. Being a woman of faith, I know that joy is not something I seek externally, and yet I reflected on what this career transition would mean now that I was in the throes of it.
A recent World Happiness report looked at "the various ways in which the pandemic has affected the global labor market and the world of work and investigate the downstream impacts on workers' well-being around the world". One of the things the researchers found is that workplace happiness increased following the COVID state of emergency for those who were still employed. While the increase is not fully clear, they note, "one conjecture is that the uncertainty of a rapidly unfolding crisis was eased once local governments began to respond to the severity of the crisis with policy measures, and many people were ordered to stay home." Additionally, "workplace happiness then began to decline after the initial boost in March and April" and proceeded to decline into the fall, until the end of 2020.
As businesses begin to open, there are anxieties about returning to the office. Some people are also experiencing an existential moment in their careers as they reflect on what they gained during COVID; realigning their values beyond work. In Emma Malsen's post "The 'COVID Grind' & Rediscovering Career Joy" she echoes that the expectation of 'business as usual' productivity has taken a toll on the workforce. "Our joy also now needs to be felt more at work than ever. Now is a great time to explore something new."

The pandemic has impacted everyone with varying degrees of disparateness. As nations across the globe continue to wrestle with the crisis, and the United States takes precautionary measures to get ahead of a new wave, career transitioners may be on the fence about their pursuits. I respectfully acknowledge that transition can be scary especially when external factors beyond one's control are at play. Great poet, writer, commentator, activist, and educator Nikki Giovanni is quoted as saying, "A lot of people resist transition and therefore never allow themselves to enjoy who they are. Embrace the change, no matter what it is; once you do, you can learn about the new world you're in and take advantage of it."
Joy is a gift to be taken advantage of. Just as we cultivate other areas of our lives, our joy factor should not be any different. Joy helps sustain you. Here are a few things that filled my joy cup during my transition:
1. Reconnecting with Neglected Pastimes
For me, that was reading. I re-engaged with my support for the public library and went on a book request frenzy. Within a year I was able to complete seven books!
2. Engaging in Personal and Professional Development
I enrolled in a women's entrepreneurship program and participated in a Strategic Leadership certificate program through Smith College's Executive Education program. Through both programs, I came to 1. Know that I wasn't alone in the process and 2. Extend my network with other women in an affirming learning environment.
3. Putting My Skills to Use for Others in Need
Even as I was growing my coaching clientele, I made myself available to be a pro-bono coach to Good Shepherd's workforce during a period of transition for the organization. The gift of being of service even as I was figuring things out myself was and is a blessing.
4. Loving on Those That Show Love, Daily
There were most certainly days when I was not in the optimal place for engaging with anyone beyond my four walls. You're probably in that place right now. When someone popped into my spirit to reach out, I texted them and even made time for calls. Receiving "How did you know I needed to hear that/hear from you?" were great reminders letting me know that I am a part of a whole.
I know the career transition process isn't a walk in the park. It will be key to hold on to your values, be it family, flexibility, community, faith, etc. When that doubt creeps in, because it most certainly will, get recentered on your values, make time (and dedicate time) to be at peace, and surround yourself with positive reinforcement. In closing, there is joy in the morning (mourning). To paraphrase Mary Poppins "In every job that must be done There is an element of fun You find the fun and snap! The job's a game.. a spoonful of JOY helps the transition go UP.

Further Reading:
What to Consider Before Quitting Your Job
Maintaining Job Search Momentum - with Anita Rodriquez
Published on 8/17/2021