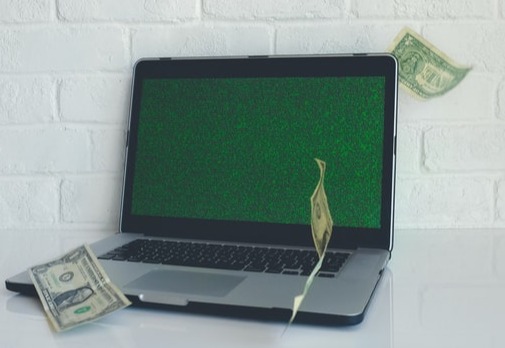 Let's face it. There are moments in life when you just need to make more money. When you are between jobs, or just want to save a few extra bucks to go on that vacation that you've been dying to schedule, the ability to earn more money always comes in handy.
While you're in career transition, we encourage you to 1) separate your need from immediate income from finding the right long-term role, and 2) do short-term, flexible or temporary work to increase your income. Increasing income relieves unnecessary pressure, eases desperation, allows you to pay bills, and extends the time you have to land the right role. Working also adds structure to your days and gives you important talking points about how you're filling your time during your transition. These talking points support your professional image as a working person eager and available to create value in your next role.

The following is a list of ways you can earn cash quickly that our job-seeking clients (and others) have used successfully:
Technical Assistant
This recommendation assumes that there's something like a college campus, Best Buy, or some other entity that troubleshoots software and hardware problems for personal computers not far from you. If there is such a place that requires a technical assistant, you may consider reaching out.
Tax Preparer
Sounds insanely hard right? Like there would be lots of math involved? Believe it or not, our past clients have shared that it's relatively easy to land seasonal work at a local tax preparation firm. This is a great seasonal option in January - May, for those with accounting or bookkeeping education or experience.
Dog Walking
Probably one of the easiest jobs in the world, right? All you have to do is love dogs and enjoy getting out and stretching your legs. Essentially, you are being paid to exercise with man's best friend! What's not to like? You can often find work like this via public postings in apartment complexes, dog parks, social media requests, or even through companies like Rover or Wag! app that will hire you to walk dogs.
Virtual Assistant or Flexible Administrative Work
The term "virtual assistant" might not be familiar to some, but it's a vocation that's becoming more common. It is defined as "an independent worker who assists with administrative, business development, social media, marketing or other tasks," according to Small Biz Trends. The site separately shares that, "By taking on recurring tasks and administrative work, they free up time for small business owners, entrepreneurs, and managers. The virtual assistant works remotely, often from a home office.

There are lots of sites and Facebook groups that aggregate these opportunities. You can start by visiting our friends at Allobee to see how you can put your skills in bookkeeping, social media management, copywriting, public relations, graphic design, web design, web development, app development, marketing, branding, virtual assisting, podcast editing or video editing to use with vetted clients. In today's workplace, one has the means to make their own work. And declaring yourself a virtual assistant means that you can work alongside others — like prior colleagues or classmates — to help them with their entrepreneurial efforts.

Leveraging a Product Hobby
This is the very essence of capitalism. We've had a client in the past share that they were a sneaker lover. So, he started finding exclusive sneakers, bought them, and then resold them for a profit to sneakerheads who just had to have them. That might not sound like much. But we'd like to point out that our client could earn thousands a month doing this. If you've got a deep interest in a specific product niche, buying and reselling might be an enjoyable way to supplement your income.
Substitute Teaching
If you like kids and have the right education, this might be a good side gig. Of course, one has to meet the criteria mandated by their state to do this, which starts by searching the internet for "What does it take to become a substitute teacher in" and adding their state and county. If you meet the criteria, you might get a lot out of making an impact on kids' lives. We predict that age-specific pods and micro-schools will also continue on, even after COVID-19 vaccines are available for children; they'll need teachers. If you're curious about this need, poll your local NextDoor or Facebook group. This is an especially practical gig if you're an experienced teacher pivoting to another career.
Tutoring or Test Prep
Educational entities like Kaplan offer in-person temporary roles or Princeton Review offers online evening and weekend roles. This type of work allows you to impact learners' lives with fewer barriers in place. If you like learning and helping other people learn, start by tracking down college prep or tutoring businesses in your area.
Retail or Restaurant Service
If you're starting out with little professional experience, then retail and fast food are a great place options - especially if you've been recently vaccinated for Covid-19 and enjoy social interactions. Recommended for junior professionals who want to develop a good skills foundation, such jobs allow employees to meet new people and—with the right planning—eventually break into an industry of their choice. And, if you pick a corporate dining room, university club or business club – you'll meet and build relationships with people who can champion you.

Consulting or Temporary Staffing
Consulting for prior colleagues or employers is a great move for mid-career or experienced job seekers. Attending and asking for advice at a live (in-person or online) event with your local functional association is the fastest way to identify strong local agencies. Many available temp roles may be skills-based, so make sure that if you go to a consulting company like RGP, that you're looking specifically at what they do best (in their case IT or finance temp work). It's a rookie move to overlook your local temp agencies - particularly if you're just beginning your career and would like to work for a large, local company (many of whom use a preferred temporary-staffing agency). And, if you're a marketing, design or social media creative person companies like We Are Rosie can match you with fulfilling short-term or part-time role that is remote. Not infrequently, great consulting work results in satisfying full-time employment offers for our clients.

Social Media Management
Creating or managing campaigns for different businesses can be a hassle for entrepreneurs who are busy doing other things. Having a good knowledge of LinkedIn, Facebook, Tik Tok, Pinterest or other platforms may be your chance to shine. Just make sure that you have a good handle on things like what the client wants, and how the analytics will affect their long-term promotional plans. Check-in with local small businesses you like, or non-profits you support to see how you can help with content creation, engagement, and driving traffic to retail, events, or sites with your social media skills.
-------------------------------
Let's Find Your Career Fit!
At ArcVida, we guide our clients to find the right professional, full-time fit. If you are actively job-hunting, I invite you to experience this personalized service for yourself. Your first step is scheduling a free strategy session.



More Reading: What should you be doing in your career search?
Published on 5/5/2021