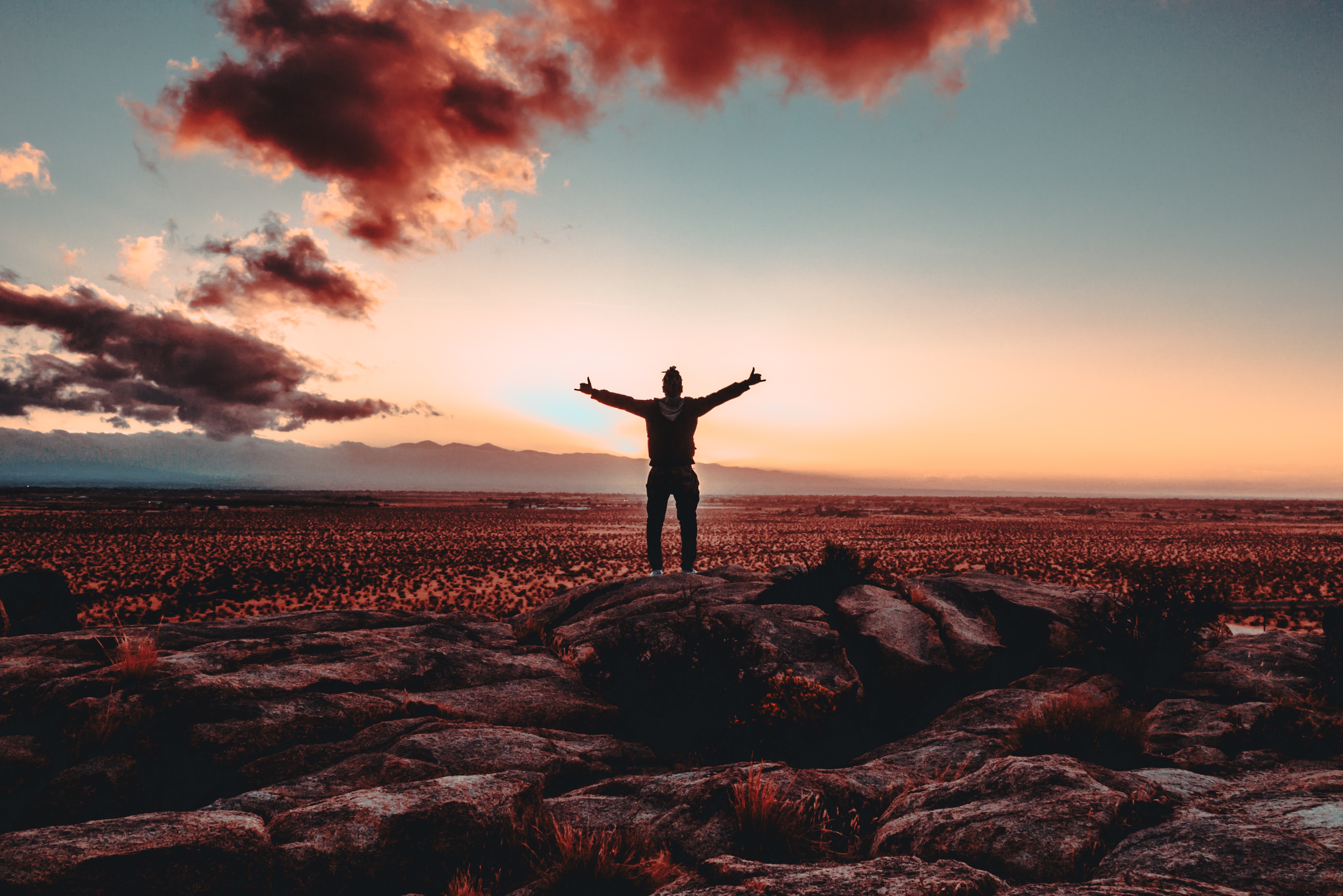 Photo credit by Xan Griffin on Unsplash
Whatever happened in your life, last year or last week, today is a wonderful time to direct your energy to the future!
If you have already achieved career or educational success, but aren't hitting your next goal with your current effort, we encourage you to level up with intention and investment.
In fitness, leveling up looks like accountability (30-day yoga challenges abound this week), coaching (personal training, workout leader or health coach), and investment – gym initiation fees and new clothes, shoes, and gear. We're also watching interesting trends toward on-demand, anytime support. Peloton, Mirror, and Pure Barre are providing interesting, stimulating, social experiences that you can access anytime.
With our clients, the people we see power toward success include a dedication to fitness in their weeks.
As our client Anita recently said, "I used to say that I am not a morning person. It was my excuse for not working out or pretty much not doing anything early in the morning. When I made the decision that I needed to start working out in the mornings, I had to learn how to become a 'morning person.' It wasn't easy and I still don't enjoy getting up early. But I now understand that saying you are not a morning person is just an excuse that keeps you from doing something. If I can do it, anyone can."
Anita posted this from her 6:15 a.m. gym visit – before she started her workday at her exciting new role. Anita started a job in November that was a pivot from her industry and function, almost exactly 4 months after she started working with ArcVida's coaches. Her note about that job offer was, "Hey! Great news – I got the job – I'm a little nervous, but am getting more excited by the minute. So ready to get to work."
In job search, a lot of available career assistance is piecemeal – including resume writers, paid networking groups, online social groups, 2-day "boot camps," or salary negotiation services. (We don't include headhunters/recruiters, career fairs or job boards in our list of career assistance – these resources primarily serve recruiters and hiring managers, not you as the candidate.) As in fitness, piecemeal career support and resources do not result in transformative career results and can be very time-consuming. This is why we designed ArcVida's comprehensive career guidance service to provide 360-degree support, wherever you are and whenever you need it, as efficiently as possible.
And, like the fitness services we admire, ArcVida includes accountability, peer support, and coaching in your personalized career guidance experience. You bring intention, dedication, investment, and join in from anywhere to find and land your next great job.
This week, we've opened 20 slots in our January cohort for Activate your Career. This service is for you if 1) you have up to 5 years of post-college work experience, 2) want and need to work full-time, 3) have earned a bachelors degree or higher, and 4) can spend about 5 hours a week on your job search (on your own schedule). You can start your $10 trial today to be part of this January cohort. You'll start immediately – via this link and join the first live session next week.
We're also launching our first Career Pivot group on January 15th, with 10 openings. This is for you if you 1) have 6-15 years of post-college work experience, 2) have achieved career success – but your life or circumstances have changed since then, and 3) you're ready to pivot into full-time work that's a great fit, anywhere in the U.S. We've served clients in this demographic for most of 2019, but only with private coaching. Now we're expanding our 360-degree program to more experienced professionals group. Because it's our first group for this new service, we're offering very attractive pricing in exchange for your feedback. Explore joining this group by scheduling your 20-minute introductory call by sending a note with your number and a few convenient times to hello@arcvida.com.
Imagine the possibilities for 2020 if you intentionally invest in your career this month.
Published on 1/2/2020