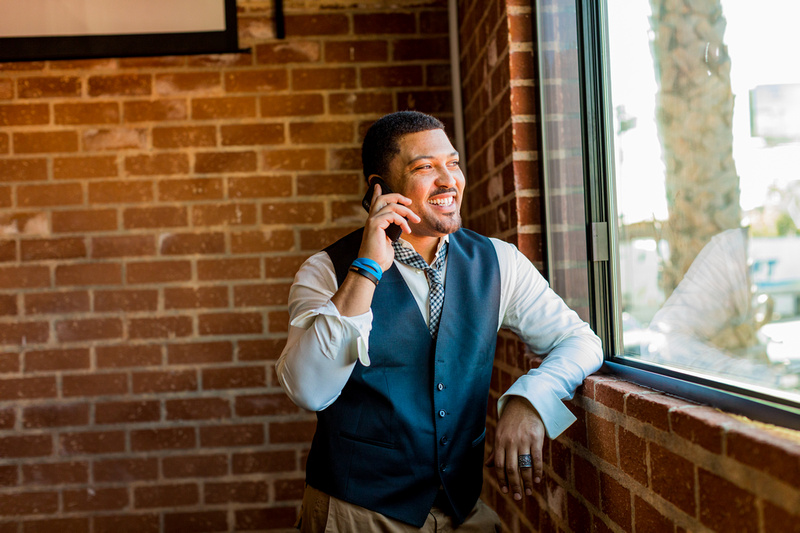 Photo credit to Laura Grier, for ArcVida. All rights reserved.
Whatever happened in your life, last year or last week, today is a wonderful time to direct your energy to the future!
If you're feeling stuck or overwhelmed in your current work, or job search, know that you are not alone and that progress is possible. Others have been where you are and navigated into fulfilling work.
Where to Begin
1. If you know it's time for a change, resolve to start. Moving forward in spite of uncertainty isn't foolish when you take action that is both expansive and allows for possibilities. As we've worked with hundreds of professionals in career transition, we've learned that this decision point is crucial and emotionally heavy. We make it easy to start with first a free 30-minute strategy session, then a low-cost, no-obligation trial. Once you've started, commit to your whole transition and tell your family and close friends that you're actively looking for your next career move.
2. Set a schedule. Our clients see real momentum when they spend 5-10 high-quality hours each week on their career transition. If you're like most busy professionals, carving out this time will require discipline and consciously pausing or outsourcing things you might otherwise do during this time.
3. Get effective support. If you have a strong professional network already and aren't changing industries or functions, reach out to your top five supporters to schedule conversations about your plan and get feedback on your top skills. If you don't have a strong network because you're launching your career or pivoting into a new role, then you need to begin to marshal your community. Support will not be the reason you succeed in a successful career transition, but lack of support is a reason that professionals give up when life stressors invade or the search takes longer. Our clients repeatedly tell us in post-career transition feedback sessions that weekly meetings with their cohort gave them both accountability and motivation when they needed it.
4. Set a timeline. If you've been actively looking (pre-holidays!) for a least 4 weeks without an exciting offer, then you need support now. Top candidates get scooped up quickly; if your skill set is in demand, and you're not pivoting functions or industries, you can expect an offer within 3-4 weeks. If you're not sure if you're a top candidate, connect with a few former managers and a few recruiters in your field today; if at least one doesn't present a job opportunity - you need guidance and support to position yourself as a top candidate for a role you want.
Some of the situations we encounter are skilled mid-career professionals who have tried, unsuccessfully, for years to transition, recent graduates that have been looking for a role for longer than 6 months, and those that want to move forward but feel stuck in indecision or confusion. Be realistic about how long your transition will take so that paying your bills won't suffer, and you can plan vacations after you start. The U.S. Bureau of Labor Statistics reported an average time of unemployment of six months. With our programs, we see about half that (when you're dedicating 5-10 hours per week.) For new graduates, plan on 8-10 weeks; mid-career transitions take 10-12 weeks, and experienced transitions take about 4 months.
Level Up with Intention and Investment
If you have already achieved career or educational success, but aren't hitting your next goal with your current effort, we encourage you to level up with intention and investment.
In fitness, leveling up looks like accountability (30-day yoga challenges abound this week), coaching (personal training, workout leader or health coach), and investment – gym initiation fees and new clothes, shoes, and gear. interesting on-demand, anytime support. Peloton, Mirror, and Pure Barre are providing stimulating, social experiences that you can access anytime.
Check in with yourself. If you're investing money and time into fitness and not into your career, then decide to flip this. How much of your salary do you invest in fitness? in health insurance and healthcare? How much should you invest in your career? Our programs cost less than one week of salary (1.9%), but you may decide to invest more of your annual compensation. Our clients moving in the same industry have seen 30-50% salary increases in the last year and the return on investment on your career continues to compound over time.
Power Toward Success
With our clients, the people we see power toward success include a dedication to fitness in their weeks.
As our client, Anita recently said, "I used to say that I am not a morning person. It was my excuse for not working out or pretty much not doing anything early in the morning. When I made the decision that I needed to start working out in the mornings, I had to learn how to become a 'morning person.' It wasn't easy and I still don't enjoy getting up early. But I now understand that saying you are not a morning person is just an excuse that keeps you from doing something. If I can do it, anyone can."
Anita posted this from her 6:15 a.m. workout – before she started her workday at her exciting new role. Anita started a job in November that was a pivot from her industry and function, almost exactly 4 months after she started working with ArcVida's coaches. Her note about that job offer was, "Hey! Great news – I got the job – I'm a little nervous, but am getting more excited by the minute. So ready to get to work."
In job searches, a lot of available career assistance is piecemeal – including resume writers, paid networking groups, online social groups, 2-day "boot camps," or salary negotiation services. (We don't include headhunters/recruiters, career fairs or job boards in our list of career assistance – these resources primarily serve recruiters and hiring managers, not you as the candidate.) As in fitness, piecemeal career support and resources do not result in transformative career results and can be very time-consuming. This is why we designed ArcVida's comprehensive career guidance service to provide 360-degree support, wherever you are and whenever you need it, as efficiently as possible.
And, like the fitness services we admire, ArcVida includes accountability, peer support, and coaching in your personalized career guidance experience. You bring intention, dedication, and investment, and join in from anywhere to find and land your next great job.

Find the Right Program for You
Finding a personalized program that fits your needs is a great place to start!
Our Activate program is for you if you've earned at least a Bachelor's degree, and have up to 5 years of post-college work experience. This is a 10-week program, which starts with a 2-week trial.
Our Pivot program is for you if you've had educational or career success, but something has changed in your life and you're needing to efficiently find the next great role. You have 5-15 years of work experience and may have also earned an advanced degree. This is a 12-week program, which starts with a 2-week trial.
Our Energize program is for ambitious professionals with more than 15 years of post-college work experience. You're focused on full-time work that is fulfilling and exciting, where you can use the skills, education, and experience you have in a way that integrates with your values. This is a 16-week program, which starts with a 2-week trial.
Our Private Coach-led transition program is for experienced professionals whose schedules won't mesh with our group experience or who need more focused attention.
Imagine the possibilities if you intentionally invest in your career this month!


More Reading
Design an Awesome Life Instead of Following your Passion
5 Things To Do When You Don't Know What You Want To Do— A Blog for Lost Career Searchers.
Balancing Parenting and Work in Career Transition
How to Find a Role Where You Belong and Create or Lead an Inclusive Team
Published on 1/3/2022