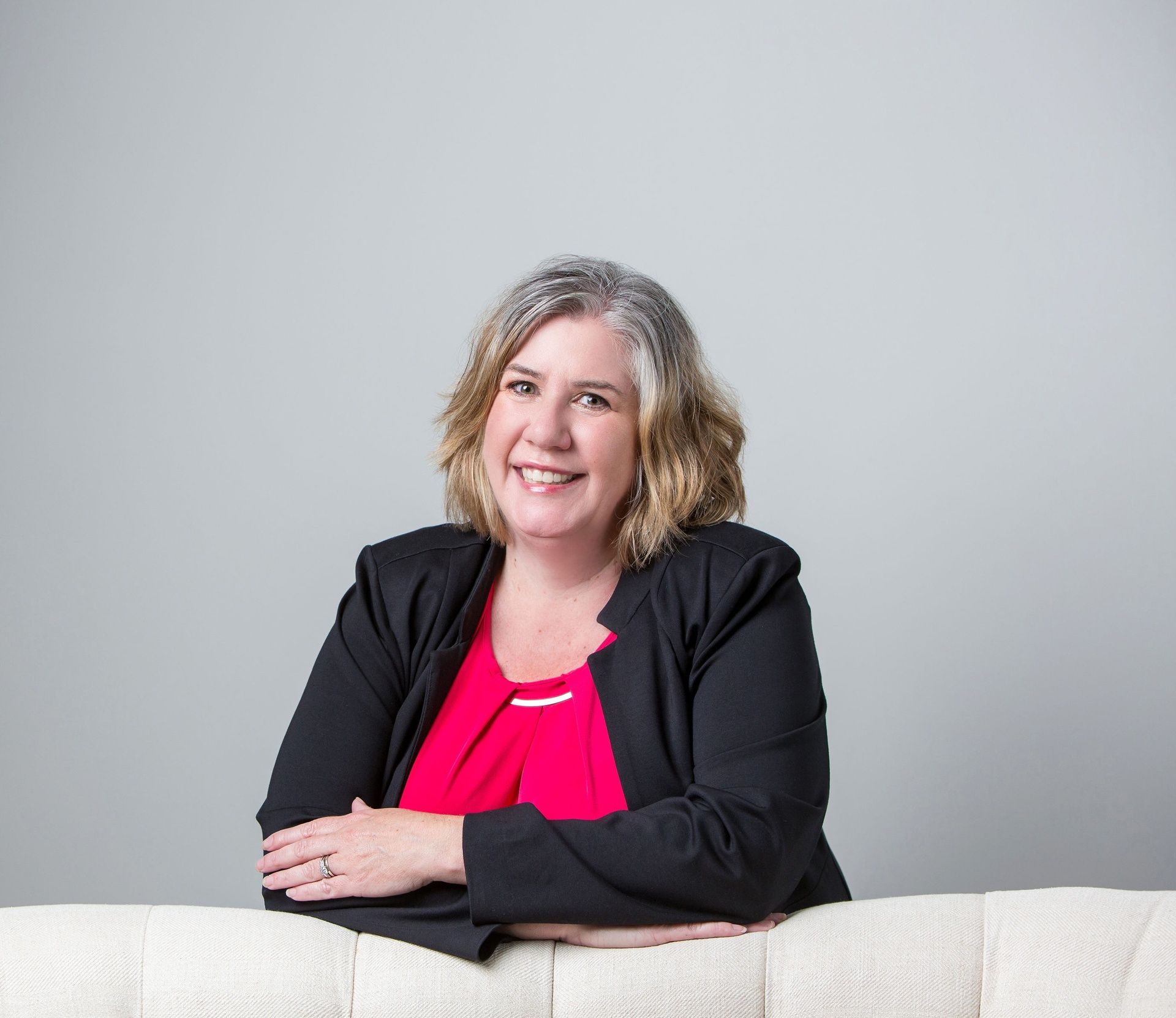 We recently caught up with Colleen DelVecchio to ask her a few questions about her career path, learn what's new in her career and discuss why she loves supporting professionals in career transition.
Colleen joined our team in 2020 as a Sr. Coach and Trainer. She is currently the owner of a training, consulting, and coaching business. She's a coach, keynote speaker, trainer and consultant who also designs individualized mentoring and training programs for organizations. She has worked in this capacity with Fortune 500 companies, multiple chambers of commerce, independent private schools, large state universities, elite women's colleges, and many small businesses.
What was your undergraduate experience like?
I attended Boston University and earned a BA in Psychology with a concentration in Sports Psychology. I was also involved in student government and teaching assistant for Sports Psychology classes. During the summers, I worked at camps and was a waitress. As a waitress, I learned how to multitask and built my customer service, decision-making, and listening skills while (literally and figuratively!) carrying multiple plates at a time. At the camps I worked at, I learned patience and creativity. My customer service skills were helpful as I had to keep both kids and parents happy!
Do you have any non-profit experience?
I worked for City Year Boston the first year that AmeriCorps existed (1994). We worked at a school for kids who were Deaf in Boston. I was able to learn sign language and help teach art classes. I also worked on an inclusion team, helping people with disabilities be part of Americorps programs. This started my desire to work for organizations that had equity and inclusion as focus areas. I also worked in nonprofits for my entire career including human services, hospitals, higher education, and volunteer management.
What was your first job after college?
My first job after college was working for a nonprofit that worked with people with severe disabilities to get jobs. I aligned completely with the mission at first sight. It gave me a chance to write curricula and train staff. Over time, the company grew and had mission creep. That's when I started to not align with the vision of the new organization.
How did you decide to go to graduate school?
I have a Masters in Nonprofit Management from Bay Path University. I was working in higher education at an elite college and realized that there was no way for me to move up without a further degree.
I didn't have any internships, but learned more about strategic planning and had some great "aha" moments around leadership and planning. In graduate school I focused a lot on developing strategy, building workable strategic plans, and designing strategic screens. I studied how to be a strategic thinker in all aspects of my work. This helped me to build the team I was working on, end programs that no longer made sense or fit our needs, and be more constituent centric in our approach to our work.
After graduate school, I continued working at my same organization and moved up from an Associate Director to a Director role.
How is your current role a great fit for you?
I always had a side gig of coaching and training but was also very risk-averse, so I loved the stability of a full-time job. When my position got eliminated, I decided to try to go out on my own for one year to see if I could make it. And I did! My business is booming and I love working for myself now.
My career path archetype before becoming independent was Labyrinth. I was terrified at first to go off on my own, but now after three years, I am so happy doing this work full time. I love choosing the work I do each week! It's up to me to find my clients, do my billing and connect with who I want to work with.
What are your experience and results from networking?
I network ALL THE TIME—On planes, in coffee shops, online, and in person. I love connecting with people! For the past three years, 93% of my clients have come from networking connections.
How has COVID impacted or changed your work?
It has made me be more intentional about networking online, using LinkedIn more, and scheduling meetings with others. I learned that I need to make sure that I don't overschedule myself. It is too easy to schedule myself for 8 hours of back-to-back meetings without any breaks.
For work, I've started to use more technology to help me… Calendly, QuickBooks, Stripe, Zoom, and Mural have all helped me spend more time with my clients and less time on tasks. For volunteering, I sit on two boards and the switch to online board meetings has made it so much easier!
What is a key lesson about creating your own career path that you'd like to share?
People want to help you! Just make sure that you ask people for something that is easy for them to say YES to. I ask people for a quick call or to meet up for coffee to talk about whatever we have in common - be that professional (like attending the same conference or having worked in the same field) or personal (like planning a Disney vacation or throwing pottery). I find a way that we can easily connect and make it as easy as possible for them.
What do you enjoy about supporting and guiding ArcVida's clients?
I love helping others get over their fear of connecting with people. Teaching folks easy ways to reach out and make connections is definitely one of my favorite parts of this work. I also love to brainstorm ideas for potential career options and suggest to someone a potential career path that they hadn't thought of before.
Everyone should have a job that brings them energy and aligns with what they want out of life. I get excited every time I get on the phone with a client and have an "aha" moment where they can see the potential in a new career!
Read more about Colleen's work and professional experiences on her website and connect with her on LinkedIn!
Get Professional Career Guidance
Get started with ArcVida by discovering your career Archetype! Your archetype will set you up to receive personalized career guidance from ArcVida mentors and leaders. If you'd like to get Colleen's guidance in jump-starting your career, schedule a free strategy call today!
Published on 5/10/2022