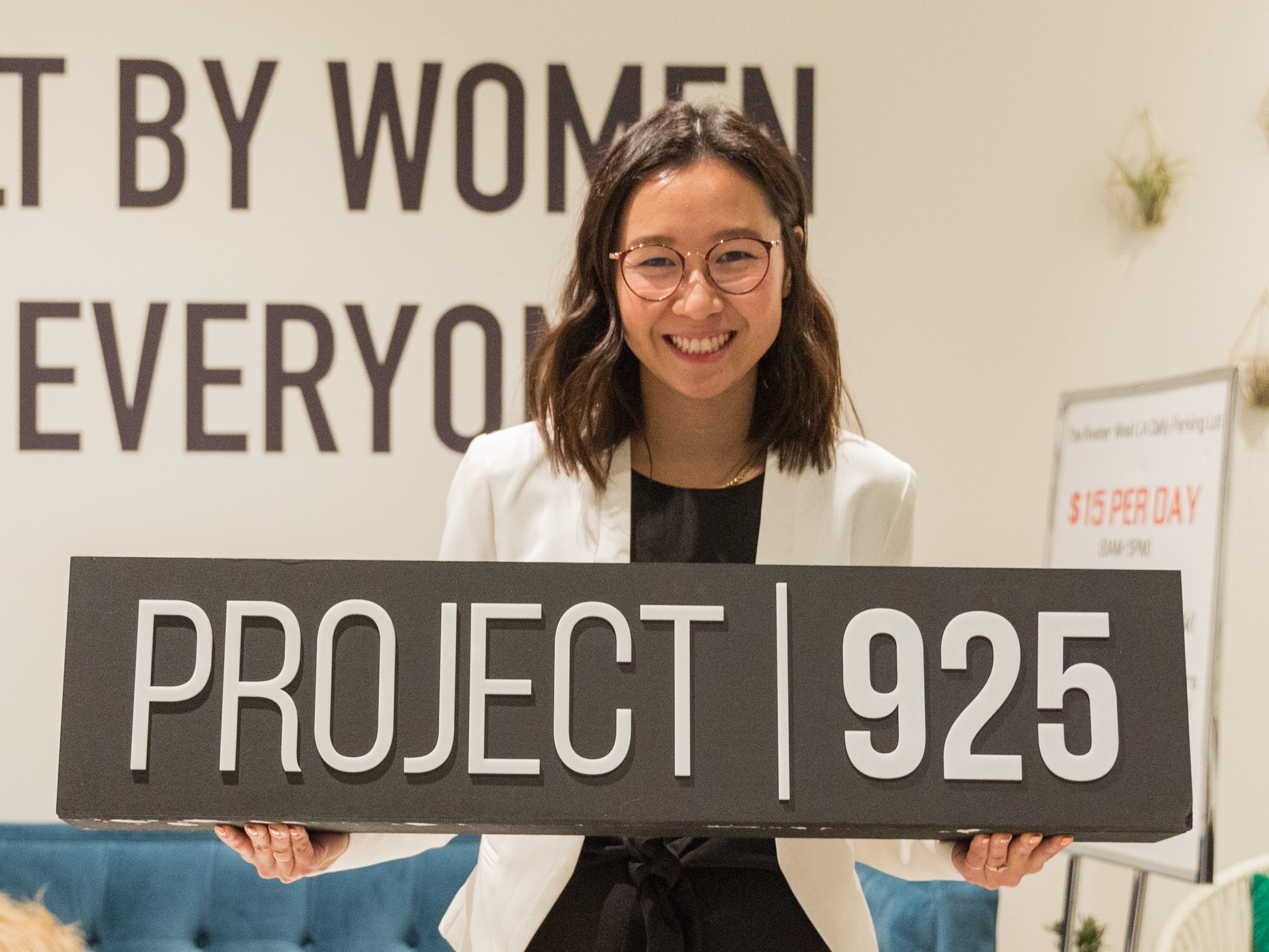 What we've learned in creating ArcVida's technology-enabled career guidance service is that how people find and create fulfilling careers can be opaque to people who are beginning their careers.
ArcVida's Founder and CEO Elissa Unton recently spoke to Quynh Onel (USC '08), founder and CEO of Project 925, about her career trajectory and what she's learned along the way.
What was your undergraduate experience like? Major, university, minor, extra-curricular involvement?
I am one of six kids and was born and raised in a suburb of LA. Feeling like I grew up in a bubble, I wanted to move as far away as possible. I was debating between USC and Syracuse and ultimately chose Syracuse. My family couldn't afford to visit Syracuse, so I moved to New York blindly without understanding the importance of culture. After the first semester, I realized it wasn't a good fit and so I transferred to USC for my second semester.
As a first-generation college student, my ideas of possible careers included doctors, lawyers, and business. I decided to major in business without any real direction on what type of business function I wanted to do. I ended up joining the Consulting Club because a friend recommended it. Outside of the Consulting Club and volunteering with the Joint Educational Program, I wasn't involved in many other extra-curricular activities. I spent most of my time outside of the classroom working to pay for school – I worked internships (during the business workday), work-study (between classes), and part-time jobs (restaurants at night). I worked ~20-30 hours per week, barely getting good enough grades to be a top candidate.
What did you do during the summer? Any jobs or internships that were noteworthy?
Freshman summer I interned at a fashion start-up, Fashion Lab, which was a company that hosted educational workshops for emerging designers. The Co-founder of Fashion Lab was a handbag designer and so I also helped her with various aspects of marketing her brand (e.g., trunk shows, press kits). I was still interested in fashion during my Sophomore summer, so I interned at BCBG working with the Public Relations showroom, styling celebrities for events and shoots. I decided to venture into marketing my Junior year and interned for Kelton Research, a market research firm analyzing data, learning about focus groups, and supporting the CFO.
In my junior summer, I interned for Morgan Stanley in their Diversity Wealth Management Program. Since the program was focused on diverse candidates, there was a lot of support to help us learn the "rules" and feel confident in a corporate environment.
What was your first job after college?
I worked at Accenture, as an Analyst in the LA office. My original offer was for the Management Consulting practice, but due to the recession and demand of the business, I started out in the Systems Integration & Technology practice. After 2 years in SI&T, I was able to use my promotion to Consultant as a way to transition into the Management Consulting practice.
In what ways was it a good fit?
I was surrounded by great people, who were motivated, smart and supportive. Most importantly, I had managers who were really great mentors and who cared about my career and growth. My time at Accenture helped me realize how much more important it is to surround yourself with good people who support you versus working at the best company or having the perfect title. If I didn't have the people I had championing me then, I wouldn't have progressed as quickly.
It was a great place for me to build my basic skills in business communication, Excel, critical thinking, analysis, attention to detail, and good professional habits – like time management, estimating work time, managing emails, and collaborating with internal teams and clients.
And in what ways was it not a good fit?
I went into consulting for variety and exposure to different types of problems and companies. The cases I was staffed on were longer than I expected – 6 to 18 months. The first 2-3 months of every case would be exciting where we developed a solution and I learned a lot; the following months would be mostly implementation, and the work felt routine.
Most consulting firms have a niche that they specialize in and at Accenture, I had the opportunity to create solutions for large-scale systems and processes. I didn't see myself staying at the same company for my entire career, and I had the desire to see other types of corporate problems, so I decided to leave to attend business school.

How did you decide to go to graduate school?
At the time, no one on my mom's side of 50+ family members had earned higher than a bachelor's degree. I wanted the personal accomplishment of earning a graduate degree so that I could be a resource for younger family members. I was also curious about access to opportunities and learning more from people with different upbringings. For me, graduate school was that bridge.
After Accenture, I wanted to pivot into one of the top management consulting firms (Bain, McKinsey, BCG). Based on my research – speaking with co-workers and researching LinkedIn profiles of people who worked at those firms with prior work experience – it was clear that business school was the main path.
I knew nothing about applying to business school, and not many of my colleagues had gone to business school, so I looked for local resources to help me understand what the process was like. I stumbled upon the Riordan MBA Fellows program at UCLA and luckily was admitted. The program helped me understand my potential and how to position myself as a competitive candidate. Following the Riordan program, I applied and got into the Kellogg School of Management, at Northwestern University. This was my top choice because of its Chicago location, its culture, and its reputation as being a feeder into my top choice consulting firms.
Did have any "aha" moments in graduate school? Key experiences or internships?
I was laser-focused; I only recruited for consulting, got an internship, and then later got an offer. I definitely had an interest in being an entrepreneur and worked on a few startup ideas while in business school. However, coming from a family that has always struggled financially, I needed the security of being employable. I saw consulting as that security and a way to keep learning and growing.
How did you pick your job after graduate school?
I targeted and landed a consulting role at Bain & Company. This job made me a better business person, critical thinker, and people manager. Given Bain's strong private equity practice, I felt that it was the best fit for someone like me who wanted experience with large corporations and smaller, private-equity-owned companies. During my 3 years there, I worked for phenomenal managers. The culture was energetic and welcoming with easy-to-talk people, and everyone I worked with was extremely driven.
Why and when did you transition into entrepreneurship?
I had the idea for Project 925 after I'd been at Bain for about a year, but didn't want to leave before I got to experience the full spectrum of Bain's capabilities. When I reached my manager-level promotion, I was faced with the decision to commit or leave. I decided to leave because I was still passionate about Project 925 and wanted to give myself the time and focus to start Project 925 before starting a family.
How is being an entrepreneur a great fit for you?
Entrepreneurship has pushed me to be more thoughtful about my time and priorities.
In prior jobs, it was easy to let my personal life fall by the wayside and convince myself that work always took priority. Mentors advised me that I need to be my own advocate and ask for the flexibility that I needed, but I never had the confidence to do that for myself. Now, as an entrepreneur, it's even easier to tell myself that work should take priority because the success of Project 925 falls on me as a solo founder. After being pushed to this extreme, I am finally taking steps to create flexibility for myself. I can now see what "good" work/life balance looks like for me so that if I ever do go back to working for someone else, I can advocate confidently.
What are your experience and results from networking?
Before Project 925, the most networking I did was building relationships with my own colleagues. Now that I'm an entrepreneur and spending more time meeting other professionals, I see that I missed so many years of building my network.
Networking – whether connecting with a friend of a friend or meeting someone at an event – reminds me that the world is so kind and that people genuinely care about helping. When I've told people what I'm doing, most people offer to introduce me to someone who could be helpful. Through this, I've met an amazing group of female founders who have more established companies, and I've been able to learn from, talk to, and commiserate with these them during my journey. I now view networking as sharing information and I love connecting with new people to learn something or share something.
What are some key personal lessons about creating your own career path that you'd like to share?
- Intentionality is really important. I've always devoted time to reflect on my path and happiness. When you're not happy with your career path, then laying out steps and actions to make changes is important. To do this ask, "If I play it out 5 -10 years – is this really what I want my story to be?" If not, "How can I change my story?"
- Have confidence in yourself; you deserve the career that you want and are willing to work for. Once you decide on what that is, it's only a matter of taking the steps to get there.
- If you're not 100% happy in your career or situation, think about how you can get the most learning from it and be productive while you're in it.
Get Interviews with ArcVida's Innovated Guidance
If you're actively looking for your next great job and aren't getting interviews for a career you will love, explore ArcVida's innovative guidance.
Get started with ArcVida by discovering your career Archetype! Your archetype will set you up to receive personalized career guidance from ArcVida mentors and leaders.
Published on 4/8/2019