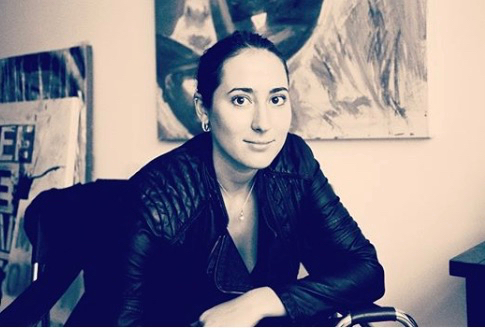 ArcVida's Founder and COO Anna Hunter recently spoke to Corinne Osnos (USC '16) about her work on the Consumer Marketing Team at New York Magazine - which includes The Cut, Vulture, Intelligencer, The Strategist, and Grub Street - and how exciting it is to work in an industry that's constantly changing. Corinne also discussed her ill-suited job right out of college, how she explored different work to figure out what she really wanted to do, the value of two-way networking, and the importance of paying attention to culture and values when considering whether a job will be a great fit.

What Does Your Work Involve? How Did You Get Into It?
Consumer Marketing is a new department at New York Magazine that dovetails with the subscription business – it's marketing but very tailored to consumers.
I got into it by exploring alternative revenue models for journalism. I have a background in user experience (UX) and human-centered design; there are lots of anthropological and psychological elements that play into these principles rooted in design thinking. The basic idea is studying a group of people and trying to figure out how they interact and engage with your brand on an emotional and physical level. You have the data you can pull from the website, and that data gives you the widest scope of things, but the data doesn't always tell you the why. With qualitative research, you can see more of the why.
What Do You Like About Your Work?
My favorite part of the work is going to the most narrow view of the consumer, which you observe with qualitative methodologies such as user interviews, usability or diary studies, field research, and surveys. I like to meet with people one-on-one to understand who they are and how they interact with products (when I say product, we consider our magazine to be a product). New York Magazine hired me to home in on membership initiatives and community, which involves getting in front of those users. The difference between subscription and membership is that a subscription is just a product exchange – you're paying to get the product. Membership is taking it a step further; there's trust there, and it's more relational and therefore emotional. Membership can be very powerful – if you just have a product relationship, it's way easier to wipe your hands of something if the company does something you don't like. But if you have that trust and relationship with a brand, you're willing to give it another try. Our most loyal users are our best brand ambassadors.
What Was Your Undergraduate Experience Like?
I studied at the University of Southern California, where I majored in philosophy, politics, and law, and I double minored in creative writing and in psychology. I was also part of an honors program based on creative writing, critical thinking, and literary analysis. I've always loved to read and write and analyze, and while I was at USC, I was exploring these things with the intention of going to law school.
What Did You Do After Graduating?
Like many people, I said, "I need a job" and started panicking. So I picked up a job as a paralegal at a law firm in Beverly Hills. It was an eye-opening experience because I was daydreaming and writing poetry at my desk and thinking about the other things I wanted to do with my life. I got fired within two weeks. It was kind of mutual – we both realized this wasn't a really good fit, but of course, it was a huge blow to my ego. I'd always been a good student. Being fired led me into a year where I just really focused on, "What am I trying to do here?"
I moved back home to Maryland and did a lot of different things. I secured an editorial fellowship with The Tempest, a millennial outlet focused on women's issues and diversity. It was a great experience because I was able to write, building off my experience from magazine internships I'd held in college. The fellowship also forced structure into my writing, because I was submitting pieces all the time, and that was helpful. I was also working as an editorial assistant for another media startup called Random Nerds, which was based in DC. The editor-in-chief was a great mentor; he was hard on my writing and he pushed me as a writer. I was also nannying and waitressing.
How Did You Get Interested in Alternative Revenue Models for Journalism?
Random Nerds had always been interested in the revenue model of patronizing. For instance, at the end of their articles, you could donate to a specific writer.
My work with Random Nerds got me thinking about the direction the industry was headed. The entire time I've been in media it's been changing and complicated. When I told people I wanted to be a journalist they would say skeptically, "Oooh, are you sure you want to do that?" I was nervous about that. I also realized I wanted to be a journalist on my own terms and not in the traditional sense. I didn't know where I fit into that world, but I found a program at Northwestern that is a master's degree in journalism that specializes in innovation and entrepreneurship. Attending graduate school is not necessary to work in media, and I don't think it's a better route, but it worked for me because I wanted to study a niche subject within journalism. I was really interested in different business models and startups. These were the things I was trying to tie together – looking at media with an innovation mindset. A lot of what we do in this field is looking at media and magazine news as a product and understanding that it can shapeshift, that it's not just a print format. There are all these different touchpoints that we have today. How can we capitalize on what digital brought us and improve that relationship with the consumer?
When the news industry broke – or splintered – and there was the shift from print to the internet, it became very much a blame game for some people, and there was nostalgia for the old model. Maybe I would feel that way too, except this new world is the only world I've ever known. It interests me and I think it's dynamic.
While I was in graduate school, I got really interested in design thinking. This took all of the skills I had been training to use as a journalist – speaking with people, making connections, generating insights, crafting a narrative – only with a different end goal, which was to come up with a product or an iteration on a product.
Who Was Instrumental in Helping You Get Where You Are Today?
Emily Goligoski, who runs the Membership Puzzle Project, and was formerly a user experience lead for the New York Times, played a bigger role than anyone else in helping my career. She spoke to my graduate school class when we were in San Francisco, and I followed up with her, telling her I was interested in the work that she was doing. She took me on and that set off a lot of different chains. I was still in school, but I ended up as a researcher for the Membership Puzzle Project. I did a few different research projects – the first one was on public radio stations, gathering and understanding what their membership programs look like and how they differ. For my second project, I studied Burning Man, because The Membership Puzzle Project started by looking within media and existing membership programs, and then would move on to analogous research – looking outside of media and seeing what can be applied. I loved making connections between things that on the surface that don't look like they connect. I learned a lot about membership by studying Burning Man.
Why and When Did You Transition to New York Magazine?
The day after I graduated from Northwestern, I was in New York starting my job as a Google News Lab fellow working at Matter Ventures, a media accelerator. After the fellowship, I took on various research projects, trying to figure out where I wanted to go next.
One thing graduate school taught me was that in order for it to be worth it, you have to go to that next step and really work the network. Anyone who I had met throughout the course of the last year who I thought was doing something interesting, I followed up with that person. I had a list of people I wanted to meet because they were doing something cool in the field, or working on a challenge I was thinking about.
A lot of people got back to me, and one of them was Daniel Hallac, Head of Product at New York Magazine. He and other department heads from the magazine had done a presentation when I was in graduate school talking about their different initiatives, and I remember thinking, "Wow, they really seem to be thinking about the future." Daniel and I met for coffee and had a really good conversation. I'd seen descriptions for product manager roles on their site, but after talking to Daniel I realized they wouldn't be a good fit for me – they were too technical. I was glad to have connected, and it gave me a lot to think about, but I didn't really think there were opportunities for me. But he reached out again and connected me with recruiting. So I came and met with a bunch of different people within the organization, but it wasn't about a specific job, which was kind of interesting. The conversations were good and there seemed to be an alignment of culture and values.
I was also fielding a few other job offers, but I really appreciated how organically this role came about; it was very conversational. Ultimately, I ended up writing my own job description – my vision for how I would run this role. They hired me, and I started in November 2018.
What Are Some Key Personal Lessons About Creating Your Own Career Path?
1 - There are always a million different paths that can be rewarding in different ways. The fact that I love doing this now doesn't mean I'll be doing it forever. Being comfortable with the unknown is something that I used to really struggle with.
2 - One thing I would have liked to tell my 21-year-old self is that any good networking conversation is two-way; they're evaluating you but you're also evaluating your own culture fit with the company's.
3 - The interview process gives you important insights into what it's like to work someplace. When I was fielding different offers, I joined New York Mag because the fit felt right. This meant I gave up the potential to work for another media outlet – one that is much bigger and more established – to work here. But the interview process with the other company was moving slower. So by the time I was ready to make a decision, I realized I didn't want to go with them because I knew the job would involve a lot of bureaucracy. I know that I don't work as well when I'm fighting through too much red tape.
4 - Finally, don't pigeonhole yourself. Explore what interests you. Just because you choose one path doesn't mean others have to stay close to you. I'm doing a few writing projects on the side, and I'm enjoying getting to do that without it being my whole universe. I like writing on my terms. And I'm really enjoying everything else I'm doing too.
Connect with Corinne on LinkedIn
Looking for Your Next Great Job?
Get started with ArcVida by discovering your career Archetype! Your archetype will set you up to receive personalized career guidance from ArcVida mentors and leaders.
Published on 6/19/2019