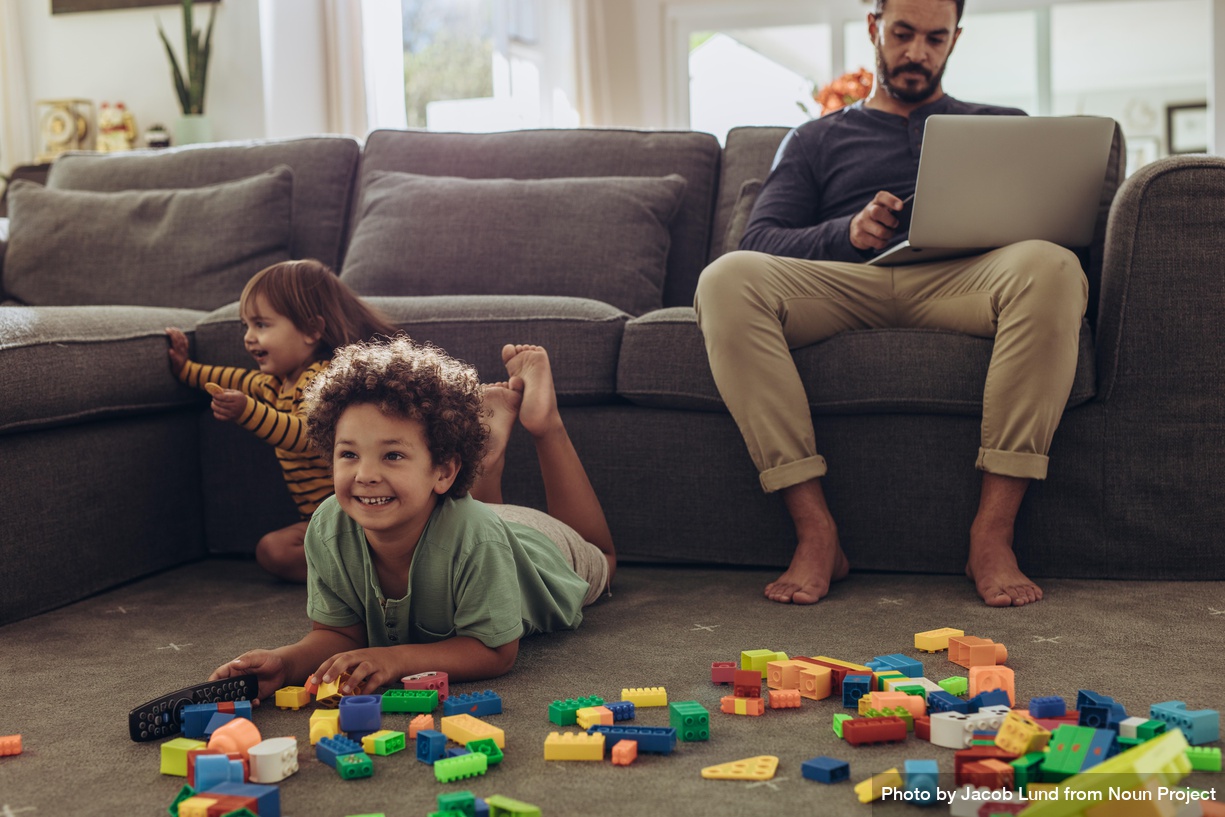 The perennial challenge for working parents is the struggle for work-life balance. Searching for jobs or holding one down often means time away from the kids. But raising children isn't cheap, so gainful employment is vital. How can parents best juggle these conflicting demands on their time?
We asked some of our parent peers for their thoughts on this challenge. Read on to find out what we learned from their perspectives.

Evolving Needs as a Parent
First, we asked the obvious: what shifts in perspective come with the promotion to parent? Colleen DelVecchio, mother and a senior coach at ArcVida was kind enough to fill us in. Her insights brought into clear relief the scheduling concerns that arise amid the adventures of parenthood.
"When my daughter was in daycare," shared Colleen, "I needed a job that allowed me to leave on time no matter what (or else be charged $1/minute if I was late). When she was in early elementary school, it was important for me to be at school events, so I needed a position where I controlled my schedule.
"Once my daughter was 8 or 9, I started traveling again for work regularly and brought her with me!" The message is clear: for working and job-seeking parents, employer flexibility that relates to your family stage is essential!
Set Expectations About Time and Attention
Even with planning, work often overlaps with family life, especially in a pandemic world when so many professionals are working at home. Facing this reality head-on, Colleen chooses to be open with her children about the demands of her work and how it serves their family:
"I always make sure my daughter knows that she can count on me to be there whenever I can for the important things. But she also knows that I have to work to provide for our family, and conflicts do arise."
The surge in remote working solutions brought by the digital age gives people more power to choose the company they keep while they work. In our fast-paced present, splitting the difference is often the best solution for career-minded parents.
"For me," Colleen confirmed, "being present for my kids sometimes means that they get my undivided attention and other times might mean we are both sitting at the kitchen table doing our own work."
Pandemic Perspectives on Parenting
The global pandemic has forced swift changes in the professional landscape, but only time will tell how many of them will stick. For Jason Badgley, father of 2 and management consultant, social distancing measures stoked new empathy for parents' needs.
"I was on a team where my direct manager, as well as his boss, did not have children," shared Jason. "Parental challenges were not a thought in their day-to-day. The remote work and having kids heard in the background on virtually every call has helped bring my leaders into the fold of what it was like for almost everyone else."
Rebecca Toy who is a parent of 2, and a software engineer, has endured a different experience: "When I asked for a meeting to be recorded, which would enable me to watch it asynchronously, I was told that wasn't an option because they wanted to speak freely about company confidential content. I tried blocking off the kids' lunch hour on my calendar, but people still schedule meetings at that time.
"Other parents have spoken up in the company-wide meeting and they were told to be grateful that the company wasn't requiring everyone to work set hours." Clearly, when it comes to mid-crisis concerns, some companies have proved kinder than others. And in today's environment, parents are searching for work-life balance that serves their needs.
The Post-Plague Future
Reactions to pandemic precautions have made it easier to see which companies value the parents they employ and which do not. Rebecca and Jason shared their intentions to scrutinize this factor in evaluating their present and future employers.
"In assessing a new company, I really want to understand how they are handling parenting in the pandemic," shared Rebecca. "But I wasn't sure when or how to bring it up, nor am I sure how to assess it. I tried asking about 'COVID-19 protocols', but I didn't really get the information I wanted with that question in interviews. Ultimately, I found the answer through informal research conversations, giving me the confidence to accept a new role."
Jason puts the onus on employers to proactively adapt to better serve the needs of career-minded parents. "I will be looking for leaders/teams to keep this open mindset towards parents' needs as part of company culture," he said. "It will be easy to fade if it's out of sight and out of mind but could be a great differentiator for recruiting and retaining working parents (like myself) post-pandemic."
Make a Successful Career Transition
Parents remain integral to the workforce, and companies that exhibit empathy and flexibility will prove most successful in retaining their talent. But while the landscape shifts to accommodate new paradigms, it falls to parents to ask the right questions to weed out callous or inflexible employers.
We are honored to have several parents on ArcVida's roster of cohort leaders, mentors, and coaches. And most days, someone's child is joining a weekly live client session. If you're feeling stuck in your career and ready to make a change, we're here to help you unleash your potential and build a better balance. Schedule a free strategy call to share your situation.

*Name changed for privacy
-------------------------------
More Reading
Finding a Role Where You Belong; Creating and Leading an Inclusive Team
-------------
Published on 4/16/2021